Veloxity CRM is the Best CRM for Life Sciences
Veloxity CRM for Life Sciences software addresses the unique needs in the life sciences space of your sales, service and marketing teams to be more effective at targeting, selling and supporting providers.
What is CRM for Life Sciences?
While there are many customer relationship management CRM Systems, very few have out-of-the-box features addressing the specific needs of life sciences businesses such as clinical labs' requirements for tracking healthcare professionals, physicians, providers (e.g. clinics), patients, and client services functions. A proper Life Sciences CRM software solution should provide all the following functions:
Lead Management – Capture and Assign Leads and their related meta-data to the proper sales rep and track the lead qualification process and all communications with the physician or provider.
Opportunity Management – Track your qualified leads through the sales process towards onboarding physicians to your solution.
Forecast Management – Assign Quotas and Track progress with Sales CRM Forecasting with support for recurring forecasts.
Complete Client Services Function support including tracking of all interactions with patients and physicians.
A Physician Portal for Electronic Ordering and Patient Report delivery
Regulatory compliance with proper access controls and audit trails.
More advanced Life Sciences CRMs offers the following features:
Fully configurable data model so you can track whatever custom data attributes you want for your business.
Machine learning adjustment of forecasting data to more accurately predict future revenues.
Machine learning for automated and dynamic lead scoring
Configurable CRM dashboard for tracking all data related to sales and marketing data including specific data relevant for life sciences companies.
Configurable data views so each role gets a custom view of the data relevant for their role.
Advanced permissions controls on data and features.
Automation of many customer relationship management related tasks such as lead routing, ownership assignment, and business rules enforcement.
What's critical is not only the features but importantly the ease of use of the system. The ideal Life Sciences CRM solution enables rapid uptake and ease of use by your sales and marketing teams while making them into sales machines that are quickly qualifying and converting your leads into happy customers. This should all be accomplishable at a cost-effective price, so your CRM software isn't creating a financial burden every year that reduces its ROI for your organization.
Put your Life Sciences Customers at the Center
Veloxity ensures that your customer experience is excellent by ensuring life sciences customers receive the proper attention so they continue to use your products and services.
Complete visual and interactive interaction tracking so you can easily see and react to all prior communications efficiently and quickly.
Suggested actions enable you to define the next best thing the sales rep should be doing to ensure your clients and prospects are never left hanging.
Automation of actions based on triggers you define effectively lets Veloxity automate much of the selling process meaning you can do more with fewer sales reps.
Integrated chat (coming soon) enables your internal sales teams to be available and ready to answer questions right within Veloxity and to have dashboards tracking chat metrics to make your team more efficient.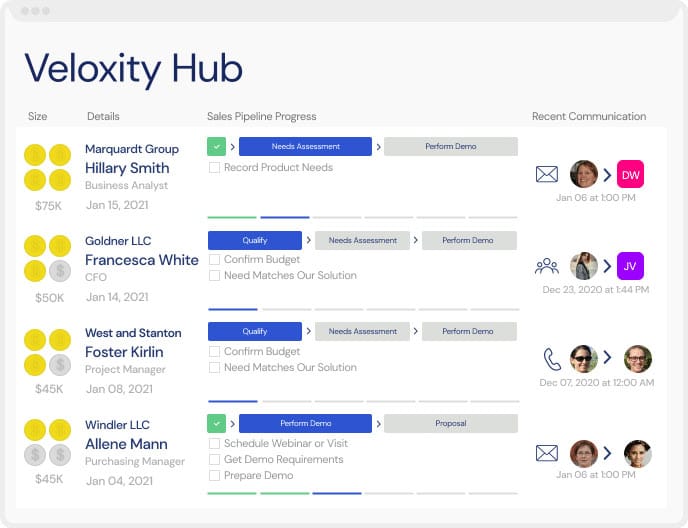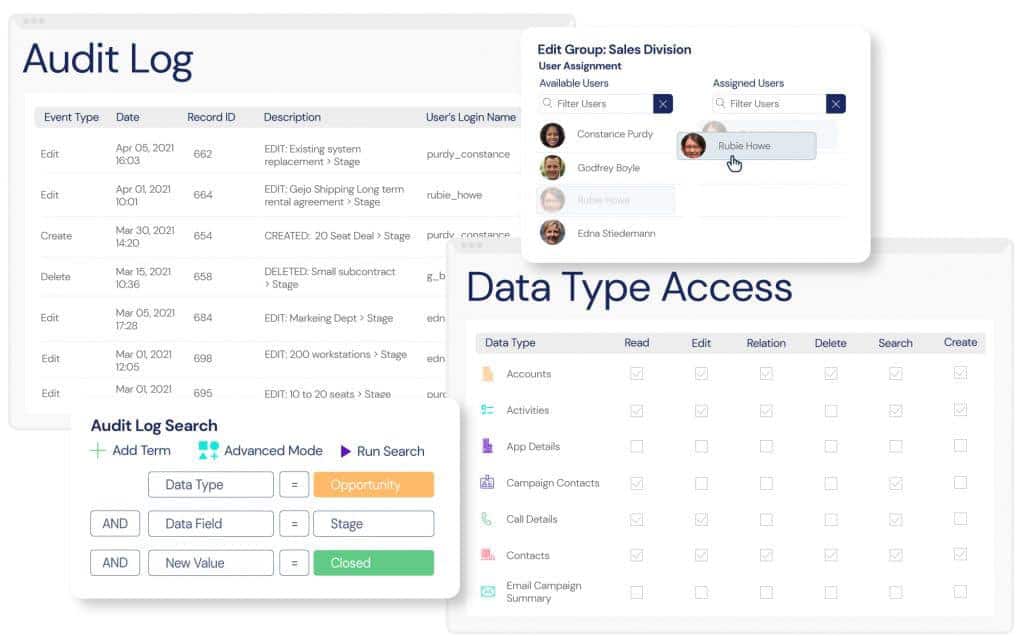 Regulatory Compliance is critical for your Protected Healthcare Information
Veloxity is compliant, enabling you to have peace of mind.
Veloxity has a complete audit trail of all before and after values in the system.
Data record and field level access can be configured by role to ensure people can only access the information they need to perform their job.
All your data is stored in encrypted devices and is encrypted in transit as well.
Hypercharge your Client Services Function
Veloxity understands the needs of life sciences companies and their client services functions and has built that knowledge into our Life Sciences CRM solution.
Rapid processing of incoming test kits ensures rapid turnaround times leading to satisfied patients and healthcare providers.
Configurable order transcription rules to automate the evaluation of transcribed orders.
Easily see all interactions with providers with our industry best interactive timeline view.
Integrated medical director review and report release built-in.
Random reviews of transcribed orders to assess the quality of your client services staff.
Veloxity Life Sciences CRM also includes relevant dashboards showing your top ordering organizations, most popular products, etc.
Physician portal so providers can onboard themselves via your website and start ordering your tests or products quickly and easily.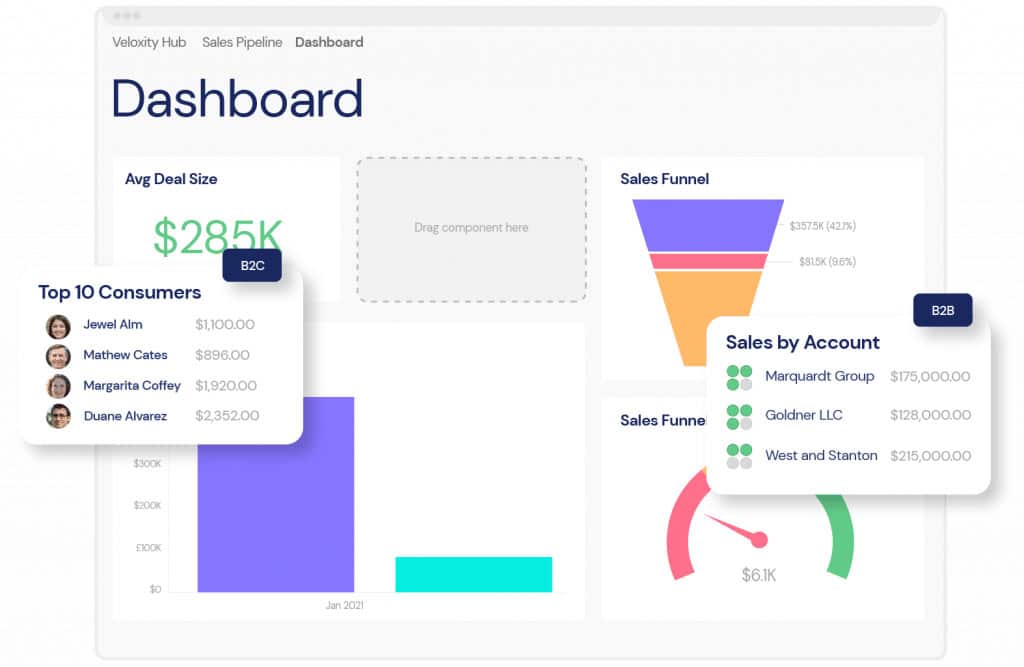 Choose Veloxity as your CRM for Life Sciences.