Veloxity Marketing Campaigns
Veloxity integrates robust marketing tools reducing the number of apps you need to let the world know about your great products and services.
Dedicated marketing app? No Need. Veloxity has you covered.
Laser Targeting. Professional Communications. Real time Analytic Insights.
Professional Email Templates
Your email communications are your storefront to your prospects. Veloxity enables you to make them beautiful and professional.
Create unlimited, professional templates right inside Veloxity
Include embedded images that we host for you
Personalize all your communications with easy mapping of fields from Leads, Opps, Accounts or Contacts to placeholders in your template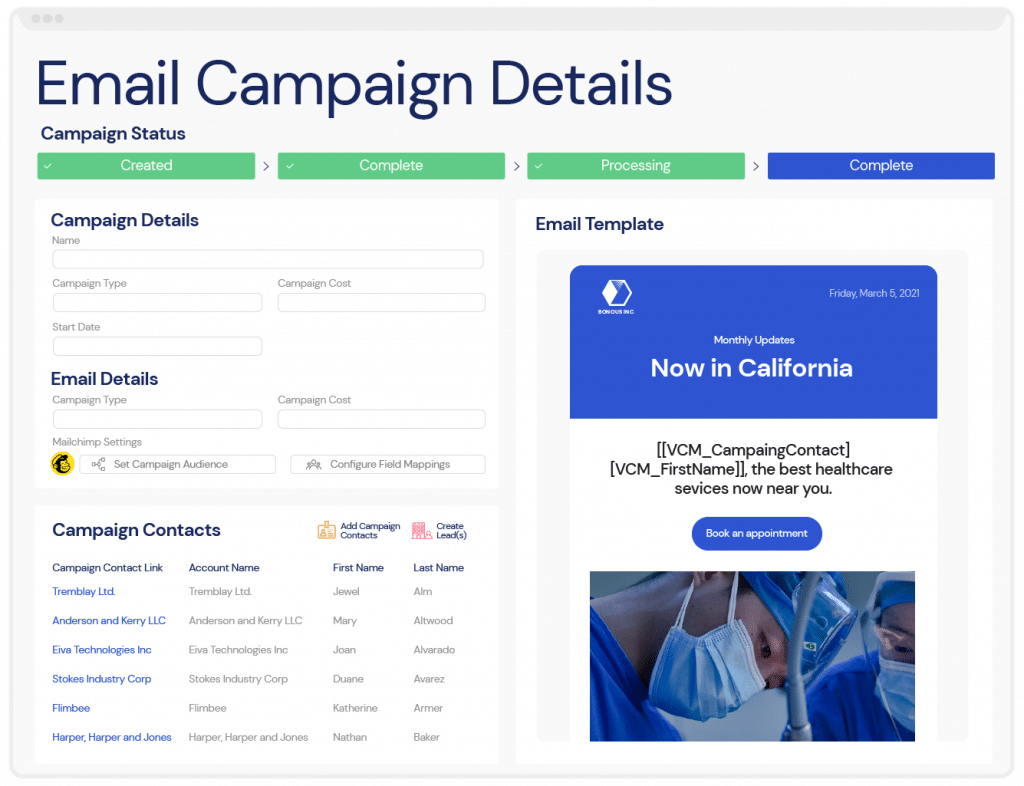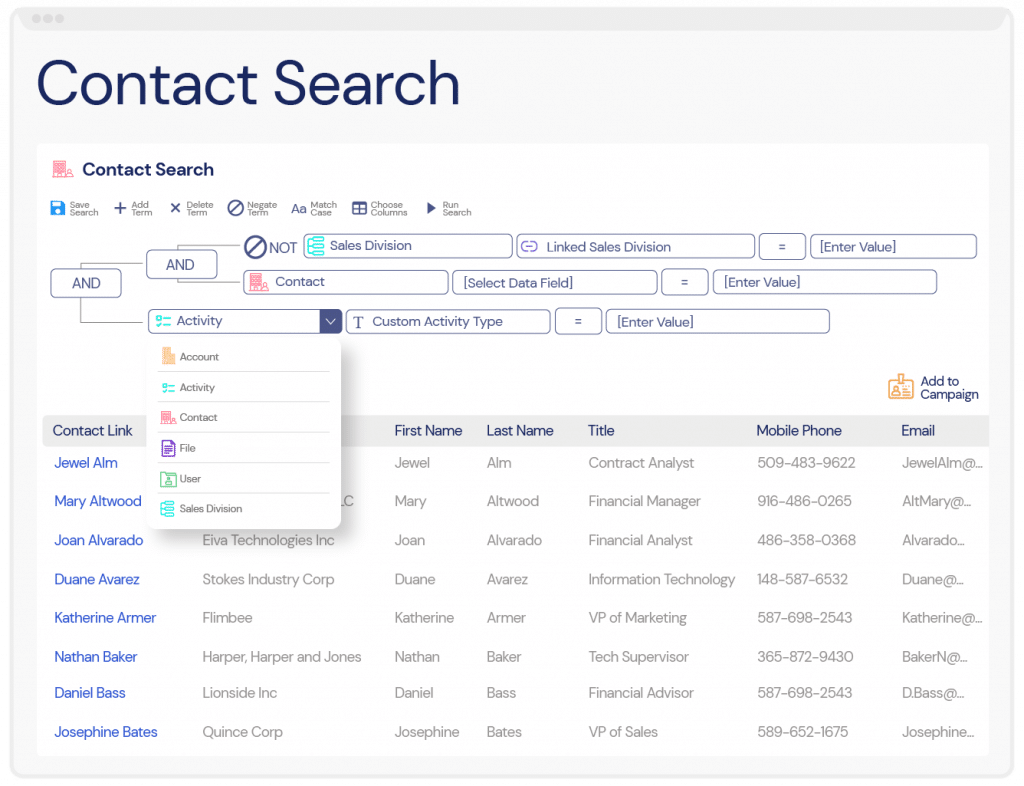 Laser Target your Campaign
Use Veloxity's best in class searching tools to find the most appropriate prospects to target with your campaign
Contacts can also be imported from a spreadsheet created externally from other data sources
Schedule the campaign to start at a future date or kick it off at any time you are ready
Optionally have Veloxity automatically create a lead when a user clicks on a link you have embedded within your email template
Real Time Insights
Executing a campaign is important, but tracking performance of your campaigns enables you to easily see your return on investment.
Campaign dashboards allow real time views of email opening and link clicking over time
Outreach to lead conversion metrics chart
Campaign to close metrics showing how well your marketing translated to sales