Veloxity Sales Forecasts
Veloxity applies Machine Intelligence to improve forecast accuracy based on historic trends.
Let Veloxity Augment your Forecasting
Automated Forecast Adjustment. Visually Rich Interpretation. Easy Administration.
Veloxity Dynamic Learning
Veloxity adjusts its predictions over time to make your forecasts more accurate. This increases your confidence in planning your send based on future sales.
The more data you have, the smarter Veloxity gets
Sales Stages will have a historic correlation with winning deals
Forecast numbers are adjusted accordingly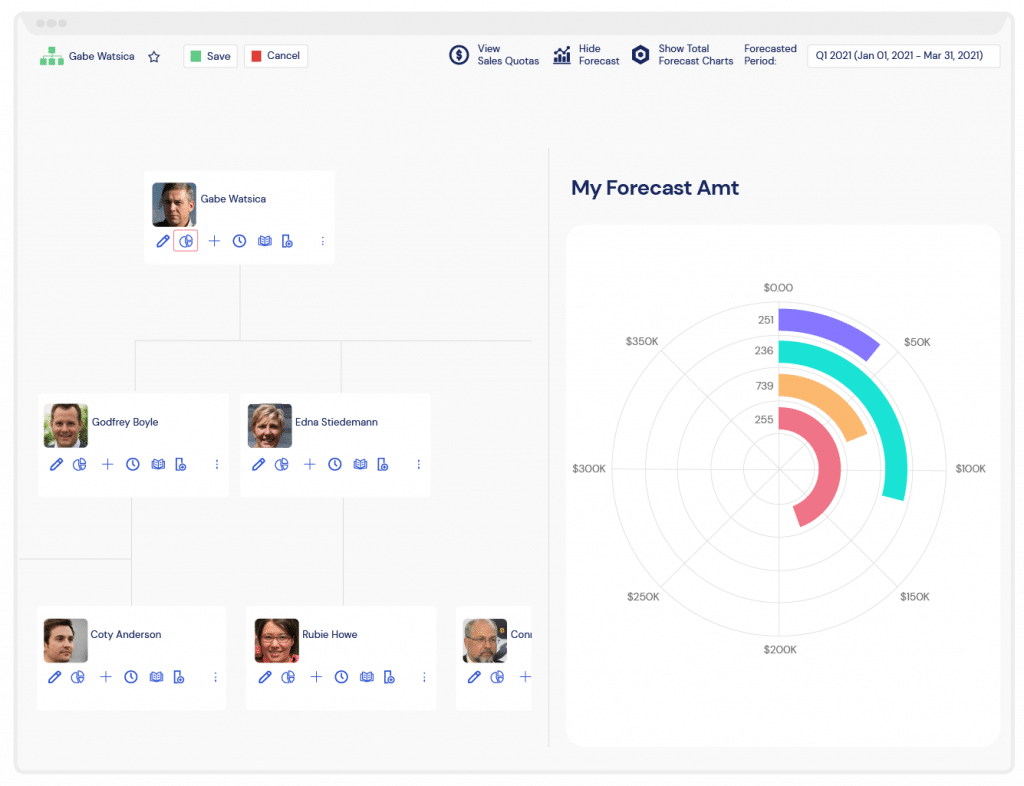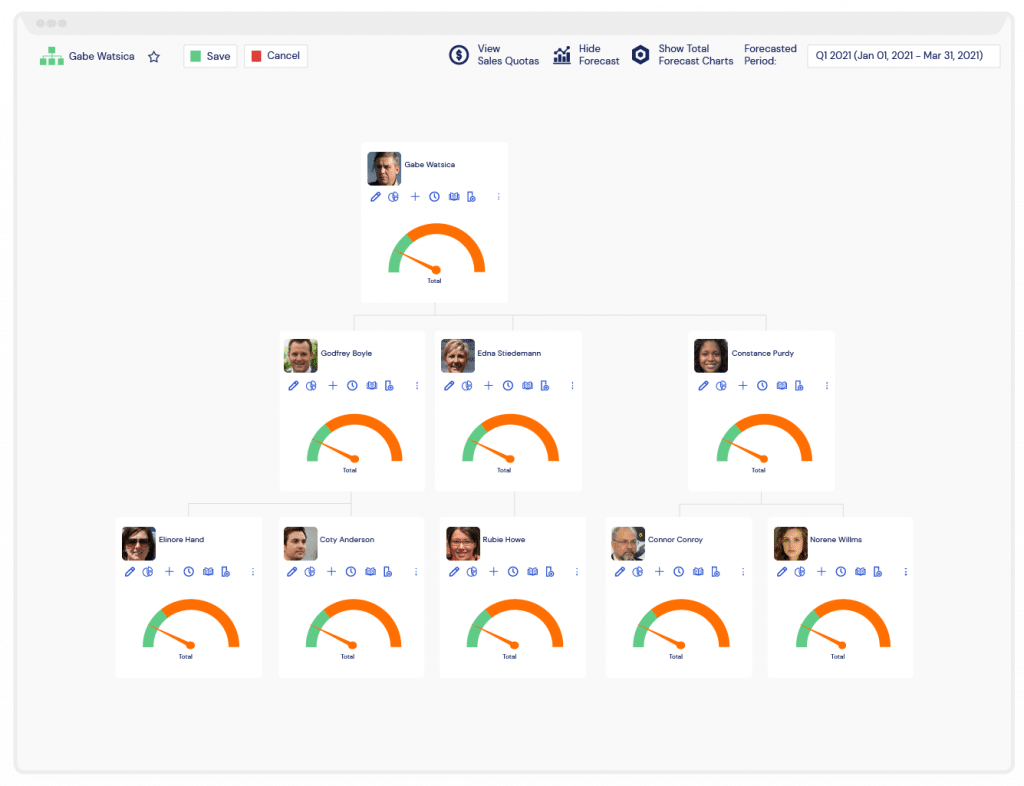 Rapid Insights into Sales Performance
Quickly and easily view each territory results
Territory images make it easy to see territory owners
Chart shows goal, actual and actual + forecasted performance
Easily cycle through prior, current and future forecast periods
Can also switch to tabular views at any time
View opps for any sales division right from the forecast view
Define the Territories
Easy to setup territory and reporting structure
Can easily import territory definitions
Set quotas from same view in minutes
If things change our built in functions make it easy to shift around territories as needed
Can manage multiple sales territory hierarchies if needed