Veloxity Sales Pipeline
Veloxity brings the sales pipeline alive. Gone are the days of static pipelines and endless drill downs to get your work done.
Not your Father's Pipeline
Less Clicks. Direct Engagement. Selling Optimized.
Veloxity's Sales Pipeline
View your custom sales stages with total amount of revenues at each stage
Easily add new deals right here
Quickly see where the big deals are in your pipe
Drag and Drop Opps between Stages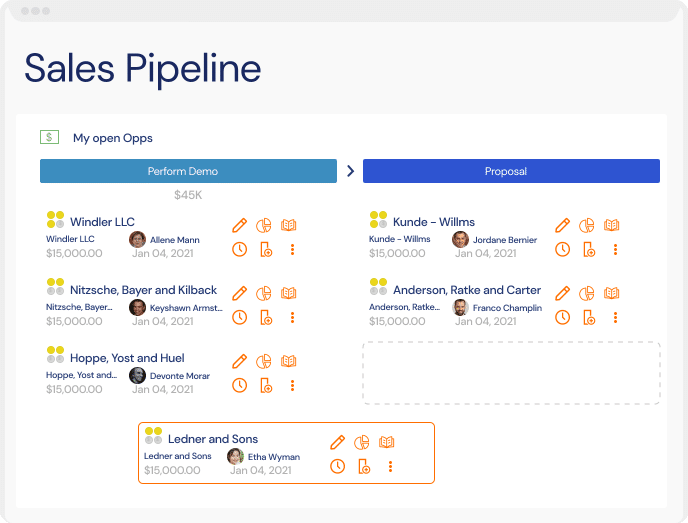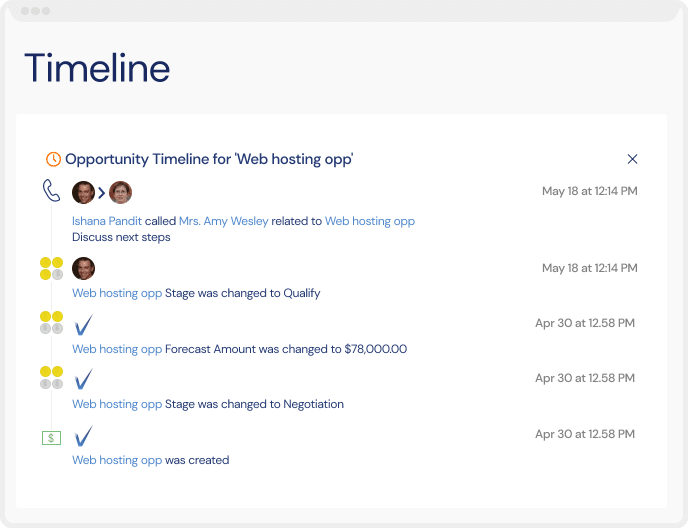 A Timeline you can Interact with
Quickly and easily view the important communications between you and your prospects contacts from the pipeline
Images clearly show who did what. Who called who. Who emailed who.
Dates and times clearly shown for each key event
For emails, click on the envelope to see the entire email thread and even reply…all without leaving the view.
Integrated Scheduling and More
Record & View important notes related to opp
Schedule or Record completed Phone Calls
Schedule web meetings
All from the Sales Pipeline.
More time selling. Less clicking.