How to Use LinkedIn for Business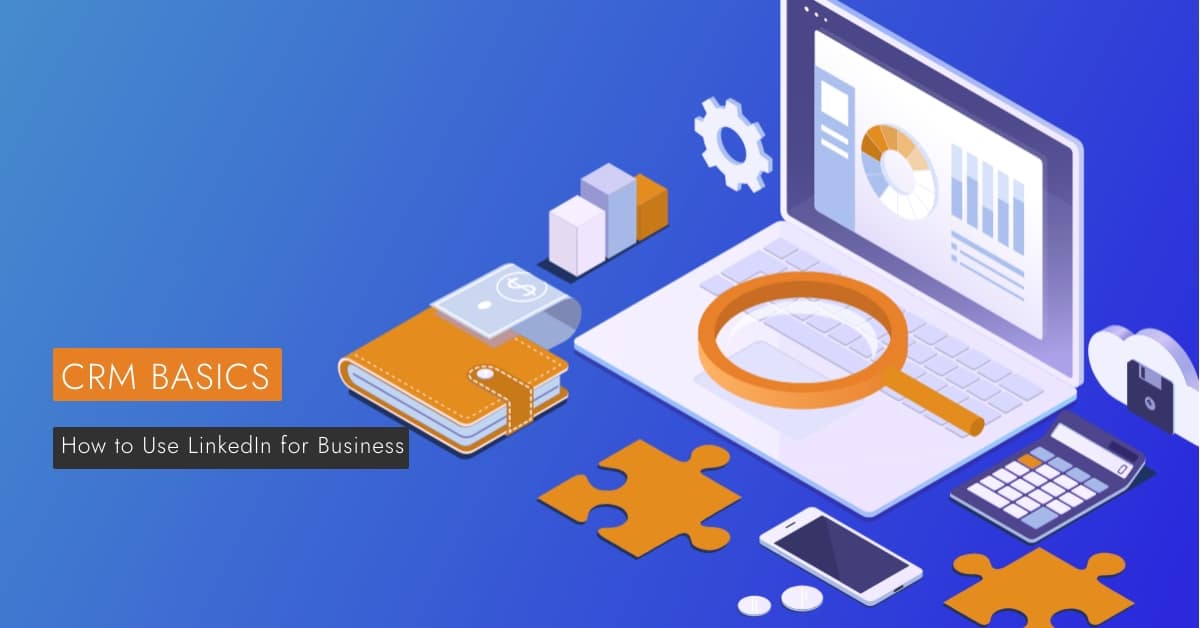 LinkedIn is the largest professional social network in the world. It connects prospective employees to jobs and company reps to other companies. Signing up your business on LinkedIn can open up a world of opportunities for your team, especially when it comes to expanding your customer reach.
You may already be signed up on LinkedIn as a professional, but if you haven't signed up your business on LinkedIn, you may be wondering how to do it properly, or if there's even a benefit of signing up at all.
In this post, we'll discuss how to get started with LinkedIn for business, as well as the many available tools to increase brand awareness, connect with potential employees, drive leads, and boost sales.
So, if you're on the fence about signing up for LinkedIn for business, keep reading.
Build Your Brand With an Optimized Linkedin Page
If your company doesn't have its own page, it's time to build one. Join the 55 million other businesses who use LinkedIn to reach new hires, customers and B2B prospects. LinkedIn has the business social media market cornered, and it's consistently rated as the most effective way to connect with other businesses.
If you're not sure how to optimize your LinkedIn business page, here's a quick guide:
Complete every section. According to the social network, your company is 30 times more likely to get page views when all the fields are filled out.
Add your logo and a branded cover photo to your profile. Your company logo sets you apart from other businesses and becomes an instant recognition tool for users.
Use relevant keywords in your overview section. LinkedIn members can find your business profile by keyword. Improve your company's visibility on search results with optimized keywords that best match your business and reach your target audience.
Include business details. Customers, potential employees, and B2B leads want to know the scope of your business. Adding your company's basic details like the number of employees in your organization and your location will bulk out your profile and give users the information they're looking for.
Power Your Business With the Right Talent
In case you're still unsure about using LinkedIn for business to hire star employees, here are some important statistics recently released from social media network:
Every week, 40 million people hop on LinkedIn to search for jobs
Four people are hired every minute on LinkedIn
Over 210 million job applications are submitted every month
The workforce has by and large embraced LinkedIn as a reliable job listing site. Why not join them? LinkedIn provides collaboration and analytics tools to help you find, engage with, and manage applicants and vet the best candidates. Post open positions for free or set up ads to broaden your reach.
Take Advantage of Employee Advocacy
Your employees are your strongest social media influencers and brand ambassadors. Your staff wants your company to succeed, so it makes sense to get them on board with promoting jobs and creating and sharing content.
Here's how you can encourage your employees to get more involved:
Make social media time part of their daily routine. Employees aren't usually given the green light to spend time on social media while at work, but if they're using LinkedIn to share your content, that's time well spent. Let them know that it's okay to use social media, as long as it's for professional networking purposes.
Find the right people to create content. Your company executives are a great place to start. They can leverage their large social network to spread awareness, establish company credibility, and create meaningful content for your employees to share.
Give employees a quick guide on best practices. Not everyone on LinkedIn knows how to be an influencer, so you may have to give your employees some tips on optimizing content, creating optimised content titles, and sharing at the best times.
Use LinkedIn Marketing Solutions to Promote Your Business
Everyone, from large company executives to small business owners are using LinkedIn's powerful marketing tools for lead generation and increased purchase intent. In fact, the social media platform's various ad campaigns can increase a company's purchase intent by a third.
Whether you want to increase your company's sales potential or find more qualified leads, you'll find success with LinkedIn's various advertising solutions:
Sponsored content (single images, video, carousel, events)
Sponsored messaging (message ads, conversation ads)
Text ads (pay per click or PPC)
Dynamic ads (personalized ads, automated individual campaigns)
Ads campaign manager (advertising platform that allows you track and manage your ad campaigns)
Combine LinkedIn With Your CRM
It's no secret that LinkedIn is a powerful business network for driving leads, building your workforce, and boosting sales. When you start driving traffic to your website, you'll need a CRM to manage your sales pipeline and assign leads to sales reps. Learn more about how to power up your customer relationship management with Veloxity's intelligent CRM platform.