What Are the Stages of Lead Conversion?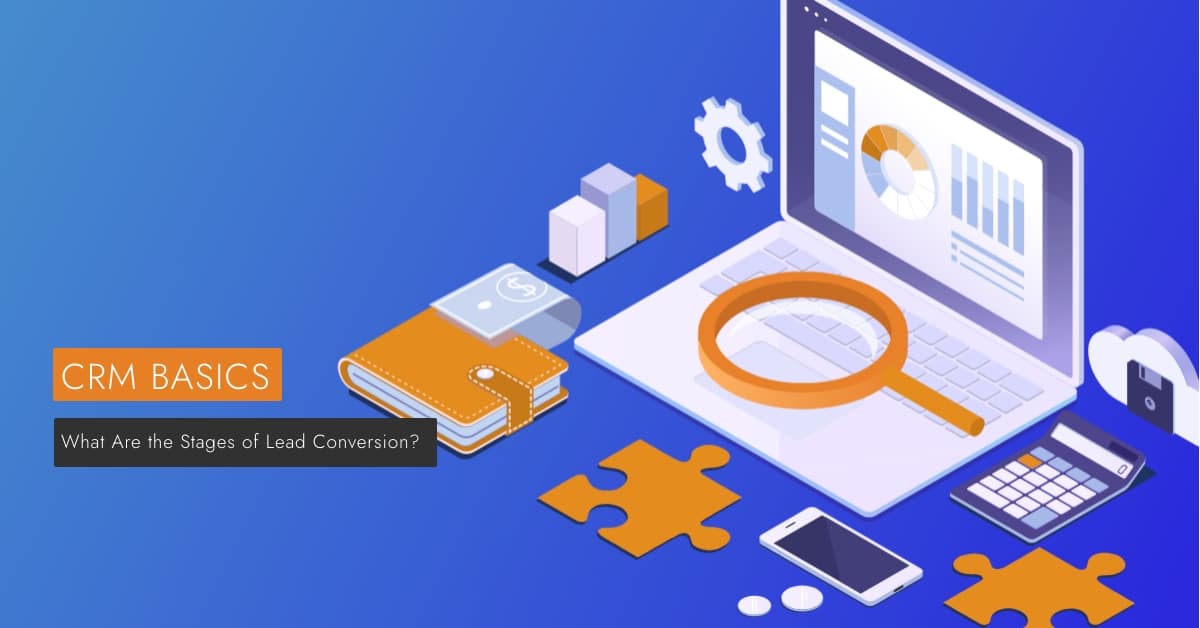 Not everyone who engages with your brand is ready to buy your product or service. Your marketing should appeal to leads at all stages of the buying journey.
But what are the stages of lead conversion, and what steps should your sales and marketing teams take to convert leads into customers?
In this post, we'll go over each lead stage and give you examples of how to nurture leads and drive them to purchase your product.
Locating the Leads
The first and important stage involves finding the right lead. You can achieve this by knowing who can be the right lead for your brand and by exposing your brand with ads and content in virtual places they visit the most. 
Next, you will need to determine why this lead might be interested in your products or services by determining their needs and wants. If you are starting a new business and you have zero clue about who your right leads could be, check out your competitors to get ideas on what kind of clients they are pursuing.
Once you know your leads and what their needs are, you will draw their attention by providing the right content.
Attract Leads Through Effective Content
When it comes to attracting new leads, it's important to make sure the content you share online is informative and engaging. In this case, you should think like your leads, understand what they're looking for, and then provide it.
For instance, a web designer may write blog posts about ways to diagnose and troubleshoot simple website problems on one's own. On the other hand, a photographer can post photos from his recent photo shoot on Facebook or Instagram.
You can create content in various formats like:
Videos
Blogs
Infographics
Whitepapers
Images and photos
Case studies
Make sure the content you create and share suits your business and will interest your leads.
Share Share! Share!
When your content is ready for consumption, use search engine optimization to promote it on Google. Then, promote your content on Facebook, email, Slideshare, LinkedIn, Twitter, and other platforms where your potential clients are active.
It's important to ensure that your content is perfectly delivered by making sure you have offered all the valuable information and data about your services or products across all the channels.
That explains why 70 percent of marketers are spending valuable time and money on content marketing.
Get Their Contact Details
The moment your content catches the attention of your potential leads, your next step is getting their contact details so that you can guide them through the sales funnel.
When requesting contact details (i.e. for newsletter sign-ups, etc.), bear in mind that contacts are more likely to provide you with their details if you ask them fewer questions. You can convince them to share their contact information by saying, "we will not share or sell your information."
Nurture Your Lead
The moment you get the lead's name and email, you can provide more useful, engaging content to persuade them to try your products. One of the effective ways to nurture your leads at this phase is to send marketing emails that speak to them at their particular stage of the buying journey.
For instance, if an individual reads your blog and subscribes to your newsletter, you can send emails such as:
Useful tips related to your brand
Sales vouchers
News of new product release
Each email you send must explain how your brand can answer their pain points. Remember to write a precise call to action that prompts them to sign up for a webinar, request a quote, or download a free ebook.
Lead Score Based on Actions
Here is where you score your leads depending on where they came from and what actions prompted them to get on your list. For example, allocate the highest score to the lead that is:
Interacting more
Visiting your site
Downloading your content
Opening the emails
Signing up for a free app trial
Lead scoring will help you concentrate on individuals who are likely to become clients. This phase will tell you how likely the lead is ready to buy.
Most importantly, this information will inform your future marketing strategies and give you more insight into what campaigns work better than others.
Transforming the Leads Into Clients
Moving your leads down the funnel so that they eventually become paying customers and loyal brand ambassadors is a combined effort of your sales and marketing teams. Before your potential customers convert, you can tip the odds in your favour by offering:
Free trials
Sales calls
In-person demos
On-site visits
However, the sales crew's role shouldn't end here. The moment a client has purchased, the team must enrich the client's experience to maintain their brand loyalty.
Final Word
Lead generation plays a vital role in increasing the company's client base. Nevertheless, it's vital to know that as a digital marketplace evolves, the client's expectations will as well. Hence, you should stay updated on new apps, techniques, and lead generation trends to maintain the steady flow of new clients.