Why is Lead Management Important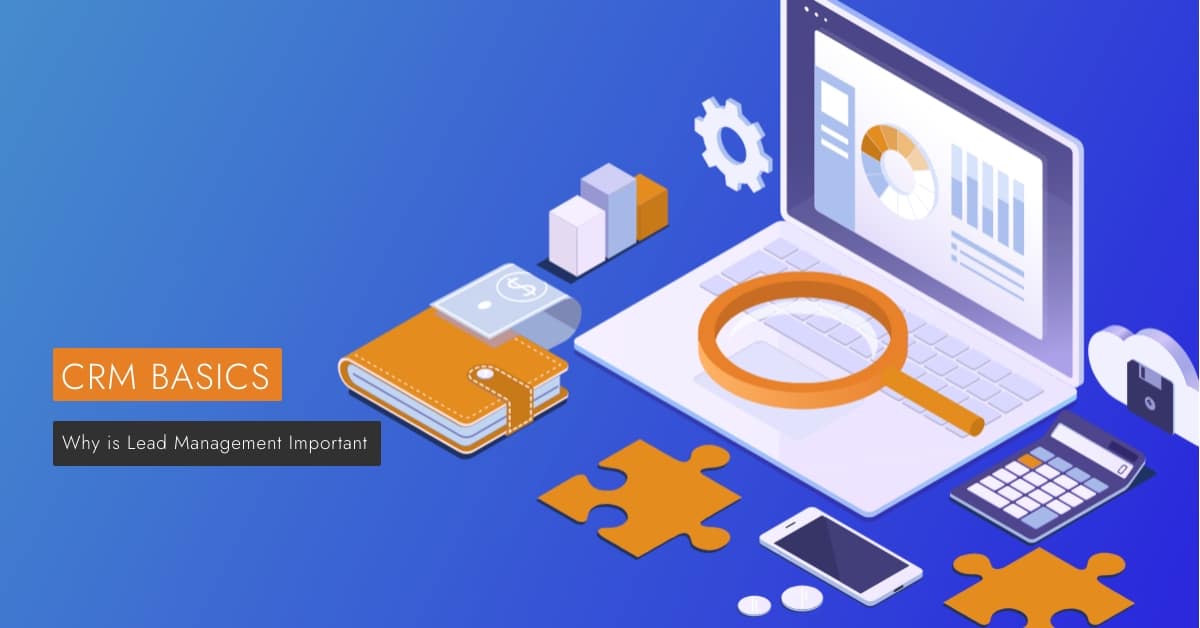 Lead management is a system that captures, tracks, manages, and organizes your incoming leads. As soon as potential customers show interest in your product, your lead management system is essential for keeping leads engaged while they go through the sales funnel.
Why is lead management important? By knowing which leads need nurturing, your business can maximize your marketing spend.
In this post, we will break down the lead management process and dig deep into its significance.
What is Lead Management?
Lead management is a set of processes, practices, and methodologies to generate, capture and manage leads and facilitate tracking their activities and behavior and all touchpoints a business exists across. It helps organizations accurately score and qualify leads and interact with them until they turn into paying customers. Lead management acts as a precursor to customer relations and experience management, and sales management.
Managing leads become complex when floods of leads flow through your sales pipeline. For instance, managing and following up 300 leads is way far easier than tracking a flow of 3,000, 30,000, or 300,000 incoming leads. And after turning those leads into clients, you need to keep following up with them to maintain a long-lasting customer relationship and sell more.
To automate the process, you can opt for a CRM having a built-in lead management system or any quality software.
While lead management software can only help you convert leads into loyal customers, a CRM enables you to keep nurturing them even post-conversion. So if you want to win more sales, acquire and retain more customers following them up on time, a quality CRM like Veloxity is worth the investment.
How Does Lead Management Work?
We can break down the lead management process into the following components:
Lead Generation and Capture: Lead generation is the marketing method of arousing customers' interest and inquiry into your products and services so your business can develop a sales pipeline. Leads can be generated through various online and offline marketing tactics like email campaigns, paid ads, social media, blogs, etc. In a quality CRM, all generated leads through multiple channels are automatically captured and fed into the system so that none fall through the crack.
Lead Tracking: After leads are captured, the lead management software or the built-in system in your CRM tracks the behavior and actions of each of them – what pages they are opening, how much time a lead spends on your web page, the web forms they are filling, and more. Thus you can gain in-depth insights into your leads.
Lead Distribution: Now it's time to route them to the right sales reps. Again, the manual process may seem cumbersome and time-consuming. A lead distribution system can auto-assign newly captured leads to the right sales reps based on your defined rules.
Lead Qualification: It is the process of identifying which leads are more likely to purchase (sales-ready leads). A lead management system with Quality Scoring helps you qualify the inbound leads efficiently and determine the sales-ready ones so you can nurture them better.
Lead Nurturing: Lead nurturing is the process of consistently attracting leads across multiple channels – through personalized emails with offers tailored to their requirements, rolling out email campaigns, drip or triggered emails, etc.
Why Is Lead Management Important?
Better Lead Organization
With a quality lead management system in action, you can categorize and score your captured leads in a more systematic and organized way. It enables you to classify them based on various factors – their preferred communication channels, purchase history, behavioral patterns, demographics, and more.
A top-notch lead management platform makes it effortless for your sales team to coordinate lead distribution and ensure a proper exposure schedule once the marketing team generates leads and flows them through the sales process.
Helps You Optimize Sales Process
Not all inbound leads can be treated equally – while some are sales-ready, some may not. Some may need more nurturing to purchase for the first time, while others are your repeat customers.
Your sales reps need to follow up on all leads, whether they are sales-ready or not – thanks to lead management CRM like Veloxity that supports scheduling auto-responder and marketing automation. Read more on our CRM Lead Management post.
But for an efficient sales process and to win more deals, your salespeople must prioritize leads. When you have put a lead management system into action, your salespeople can reach out to the qualified leads timely and nurture them with customized services to close more deals in less time and effort rather than spending time on low-value prospects. Thus you can optimize your sales process, saving on expenditure and bolstering ROI.
Improved Customer Experience
The catalyst of acquiring and retaining more customers is to follow up leads timely and deliver proactive customer service. Thanks to lead management systems that support data augmentation and help you consolidate all relevant data available about your leads from external and internal sources. So using the least information gathered during the lead generation step, your sales reps now can have more enriched and the latest customer data sets, including website URLs, social media accounts, company name, roles, and more. Thus they can get all essential customer data at their fingertips and personalize interactions with prospects and clients according to the requirements.
Further, they can better analyze interactions through lead management and boost customer experience. The more improved customer experience you can offer, the more you can expect a higher conversion rate.
How Can Veloxity Lead Management CRM Help?
If you need a quality lead management system to crack more deals successfully and foster customer relationships, you can give Veloxity lead management CRM a shot.
Let's dive deep into how Veloxity can help you grow your customer base, acquiring more leads:
With Veloxity's Marketing Campaign Management, you can build and roll-out automated email campaigns to let prospects know about your products and services and capture more leads in minutes. Scoring leads and automatically segmenting contacts depending on link click/open rate, custom tags, etc., have become easier like never before.
Target and reach the most optimum contacts from the database using Veloxity's best-in-class searching menu.
Veloxity CRM software supports integrated email, chat, phone calls, Google calendar, and webinars – all available right from the Hub. It allows your sales team to see the entire customer journey and interaction history with prospects and clientele right from its interactive and unprecedented timeline. With fewer clicks and less time, your sales reps can move the prospective clients through the sales funnel and respond timely as they roll in.
Veloxity features an automated lead assignment rule builder to enable you to define your own rules to assign leads to Sales Divisions.