Building an Efficient Sales Team with the Veloxity Hub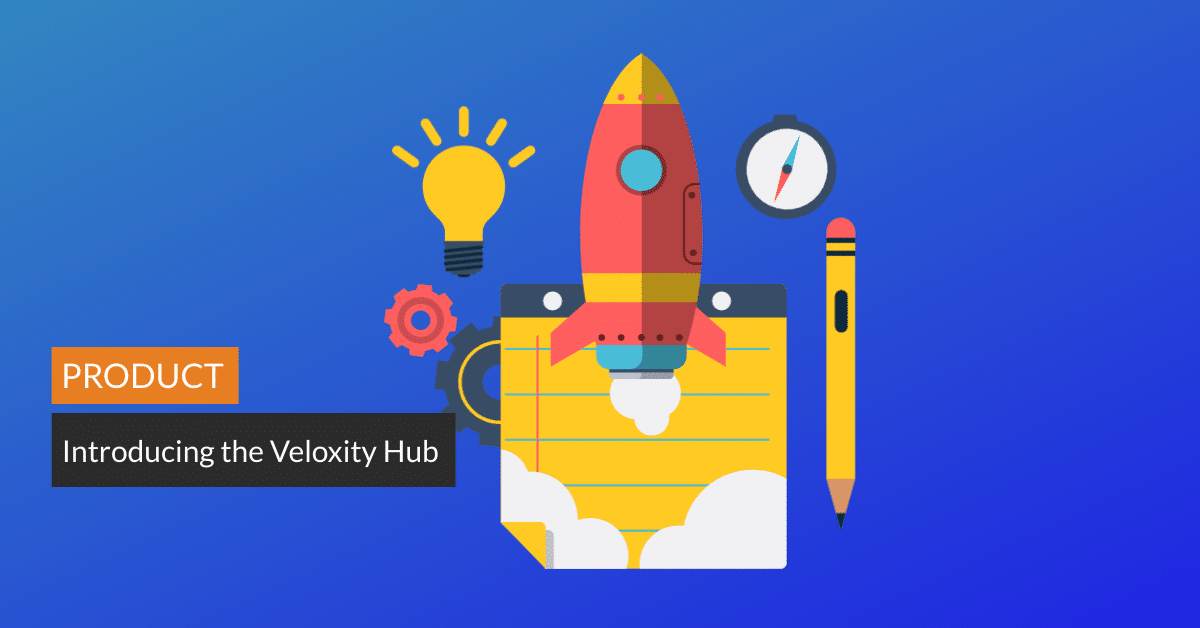 Designing the Veloxity Hub
Before we created the Veloxity Hub, we tried many other approaches. Kanban view? Tried it. Interactive dashboards? Tried those. Tables and forms? Yep. Tried those too. No matter what we tried, the information we needed required navigating around the system too much: hitting back buttons, searching, clicking here and there, and scanning multiple parts of pages. Everything we tried was inefficient and slowed performance.
We realized we needed to do something different. The Veloxity Hub results from many failures to create an efficient, enjoyable interface for salespeople to easily find information relevant to their opportunities and take proper actions.
The result is an interface that epitomizes digestible density. Kevin Cramer, CEO of Veloxity CRM, explains, "Usually, these two ideas are opposed to each other. If you put a lot of information in one place, i.e., it's dense, the information becomes difficult to digest. If you make the data spare and easy to consume, you don't have everything you need. We challenged ourselves to provide the key information a salesperson may want while making the data digestible and intuitive." After many iterations, the Veloxity Hub finally achieves this balance.
Improve Sales Team Efficiency with the Veloxity Hub
The Veloxity Hub is designed to increase sales efficiency by providing access to the most relevant information and frequently used actions all within a single screen.
Watch the following video to see how the Hub makes selling more efficient:
What Makes a Sales Team Successful
Technology is a key factor in what makes a sales team successful. Consistent use of technology is one of the important characteristics that differentiate top salespeople from average performers. Over 80% of top salespeople consider CRM critical to their ability to close deals as reported by LinkedIn. Similarly, according to the Harvard Business Review, fifty-two percent of high-performing salespeople identified themselves as power users who take full advantage of their companies' CRM technology.
Paying attention to the usability of your CRM system is essential. Sales teams that adopt and use CRM consistently see increased performance. The Hub's intelligent design enables easy navigation allowing access to the information you need all in one place.
Eight Tools to Improve Sales Team Efficiency
We packed the Veloxity Hub with features designed to improves sales team efficiency and performance:
1. The Veloxity Hub takes advantage of cloud-based mobile capabilities allowing users to easily keep track of customer interactions and manage leads, opportunities, activities, and files from any device at any time.
2. Easily keep data up to date with interactive Opportunity Details. A consistent process for updating and managing customer data is critical to an efficient workflow. The Veloxity Hub makes this easy by enabling you to add and edit contacts and review and revise opportunity details, including the anticipated close date.
3. Find information quickly with ascending and descending sort features available by close date or by column.
4. Visualize the Opportunity Size using the coin icons to quickly see your largest deals. Edit the Forecast Amount, and watch the opportunity size automatically update to reflect changes.
5. Use Quick Activity to access email, meetings, and calendar scheduling. You can also use the Timeline to see an interactive list of all activities and important updates related to a specific opportunity.
6. View and Update the Sales Pipeline. The Sales Process View offers increased prospect visibility as you quickly visualize where every opportunity is in the sales funnel. Use Guided Sales Steps to coach teams through the most important activities at each stage.
7. Quickly reference your Most Recent Communication to see when you last followed up with each opportunity.
8. Stay updated with current news related to your accounts. The News Feed provides instant access to local, national, and international news related to your account. The feed is color-coded so you can tell at-a-glance if the article is less than a week old.
The Veloxity Hub provides the key information you need to close a deal while making the data efficient and intuitive.
Try the Veloxity Hub today by signing up for a free 30-day trial of Veloxity CRM. Experience the difference an intuitive interface designed by salespeople can make for your business.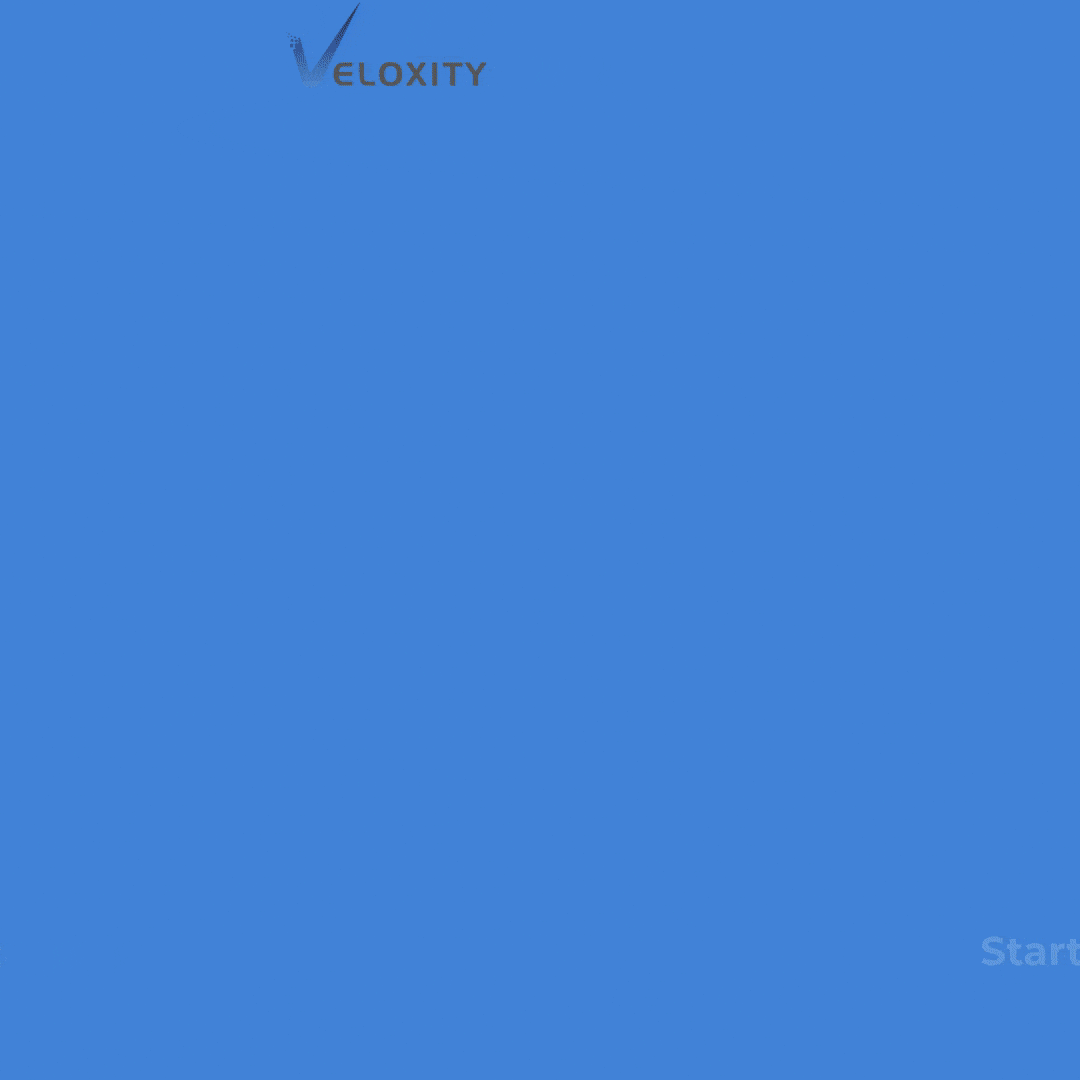 Veloxity CRM is a leading provider of Customer Relationship Management (CRM) software enabling you to manage your sales organization, products, and customer data. Veloxity CRM offers best-in-class usability with its innovative Hub, Kanban views, and more such as graphical Sales Division Management, Automated Lead Routing, and Intelligent Forecasting, all reachable through Veloxity's intuitive, responsive, web-based user interface. Veloxity is a platform that can be tailored to your particular business needs and is suitable for both B2C and B2B businesses. More information about Veloxity CRM is available at www.veloxity.com