Great Work: 3 Ways to Create Smarter Workflows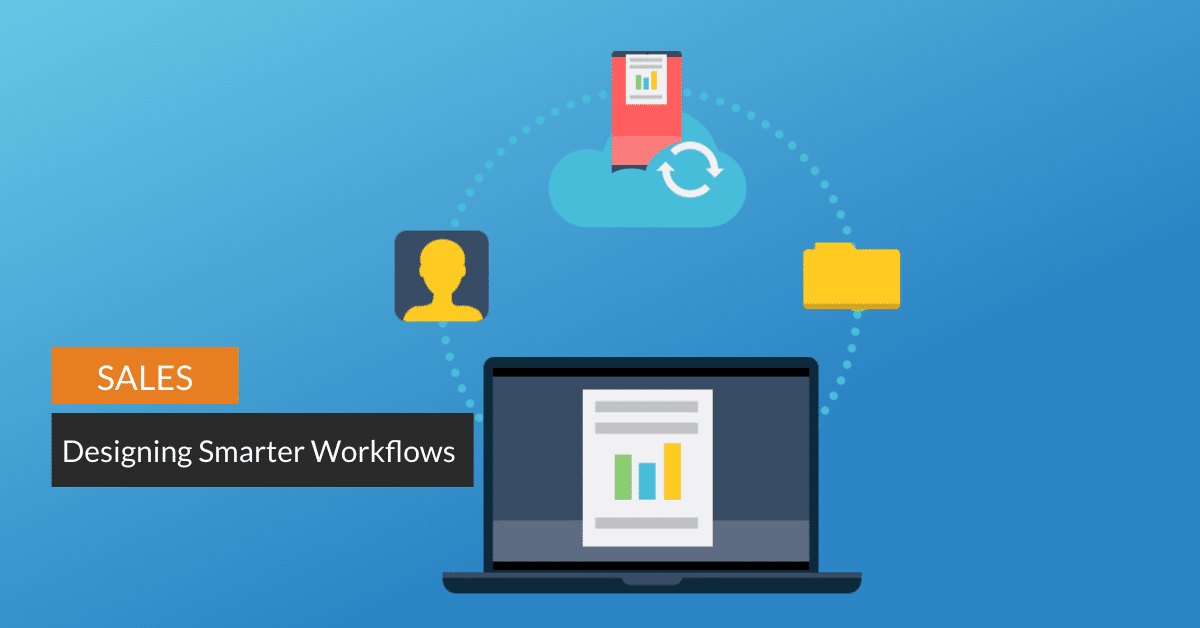 Working Smarter with Veloxity CRM
Why do some people perform better at work than others? Morten T. Hansen, a management professor at the University of California, Berkeley, took this question to heart.
Great Work: How Top Performers Do Less, Work Better, and Achieve More is the result of a five-year study where he reviewed 200 academic papers, interviewed 120 experts, ran a pilot study on 300 subjects, and built a frame which he then tested on 5,000 managers and employees from various industries and backgrounds to find the answer.
Hansen's study resulted in seven work smarter practices. We'll look at the top three work habits he uncovered and discuss how you can apply them to create a smarter workflow using Veloxity CRM:
Do Less, Then Obsess: Using Veloxity CRM to Automate and Delegate Tasks
Redesign Your Work: Managing Your Activities with Veloxity CRM
Enter the Learning Loop: Improving Performance with Guided Sales Steps
Do Less, Then Obsess
Of the seven behaviors Hansen found that make up 66% of the difference in how people perform, the single most effective strategy he uncovered is this:
Do Less, Then Obsess. In other words, be selective about your goals, ideas, and collaborations. Once you choose to undertake a specific project, commit to doing high-quality work.
Veloxity CRM enables you to do less, then obsess by providing tools to automate and delegate tasks. Veloxity CRM eliminates cyclical tasks, reduces errors, and allows for easy task delegation. Increase the amount of time spent on efforts that result in sales. With innovative tools allowing you to automate tasks such as Automated Lead Assignment Roles, Automated Lead Conversion, Automated Opportunity Close, and Automated Forecasting, Veloxity CRM helps you streamline your workflow and clarify priorities.
Redesign Your Work
The second strategy Hansen found involves redesigning your work to focus on activities that maximize value.
Don't start with goals! Hansen recommends starting with value by asking what benefits your various work activities actually produce.
Veloxity CRM helps you redesign your work with innovative activity features that improve work quality by increasing accuracy, insight, and reliability. These improvements bring value to your customer, company, and colleagues.
Keeping accurate records of accounts, contacts, and opportunities benefit the company as a whole. Forecasts depend on the accuracy of the data in the sales pipeline. Colleagues, as well, need accurate data to follow up on opportunities and manage activities. Instead of duplicating efforts or neglecting strong prospects, information that is accurate, organized, and accessible allows the team to provide prospects with persuasive information.
Once data is entered into the CRM, easily gain insight into your most important business questions by configuring dashboards to visualize answers. Create charts to show average deal size, won vs. lost opportunities, forecast to quota, and activity types. In addition, sales automation helps you create more insightful conversations with qualified buyers by scaling to provide easy access to personalized data on every opportunity.
Activities are easily managed within Veloxity CRM. View Most Recent Activity to quickly see when an opportunity was last contacted. Email, meetings, and calendars sync directly with your CRM increasing reliability so nothing falls through the cracks. Stop losing deals to lack of follow up. Read Rethinking Sales Activities for more ideas.
Enter the Learning Loop
Hansen also uncovered a critical behavior he calls the Learning Loop:
The Learning Loop is time spent each day deliberately practicing specific skills as you work. The loop happens by practicing skills, then soliciting rapid, informal feedback to assess performance and correct tiny flaws, and then returning to deliberate practice to start the process over again.
Veloxity CRM provides tools to coach sales reps through the learning loop with Sales Stages and Guided Sales Steps. Veloxity CRM provides configurable Sales Stages that support your business process. Within each Sales Stage, you have the opportunity to construct Guided Sales Steps to coach your sales team through a set of standardized best practices for your company. Guided Sales Steps make it easier for every salesperson to replicate a winning process.

Using Sales Stages with Guided Sales Steps gives sales reps the opportunity to enter the Learning Loop. As sales reps follow these steps they are deliberately practicing job-related skills as they work. They can then solicit feedback, make incremental improvements, and continue the learning loop with the next opportunity. Over time, sales reps will be able to identify and fix inefficiencies in their sales process.
CRM Workflow Management
Use Veloxity CRM to implement workflows enabling you to work smarter, and increasing sales performance for you and your team. Eliminate cyclical tasks, reduce errors, and focus your team on the same goals.
Veloxity CRM encodes smarter workflows into the user experience:
Lead Assignment Rules enable you to automatically assign leads to sales reps based on the criteria you've defined.
Qualified Leads convert to Opportunities at the click of a button. System records automatically update, keeping data accurate and complete.
Quickly create sales quotes within the CRM and email to prospects.
Close deals with automated data collection documenting date, amount of deal won, or specific reasons why a deal was lost.

CRM Workflow Tools
Suites of innovative tools are built into modern CRM systems to help you manage and redesign your workflow.
Top 5 Sales Process Tools
Cloud-based CRM systems offer mobility. Easily make informed decisions on the go. All your sales tools and data are available anywhere, anytime, using any internet-connected device and web browser.
Sales Process View offers increased prospect visibility in the sales funnel. Quickly visualize where every opportunity is in the sales process. Easily prioritize the warmest leads over those that still need a bit of nurturing. Organize opportunities by size and see at-a-glance when each opportunity was last contacted.
Quick Activities streamline your sales process. Sync meetings, calendars, and email with Veloxity CRM. Use the interactive Timeline tool to quickly visualize all activities related to specific opportunities.
The Hub consolidates these tools onto one screen with additional information on Account and Contact Details, Deal Size, Account News, Recent Actions. (See Building an Efficient Sales Team with the Veloxity Hub for more ideas.)
Quote Maker enables the fast creation of professionally formatted sales quotes. Create and email sales quotes to your contacts in minutes. Save the files to your CRM and easily update the quote.
Top 5 Business Process Tools
Accurate Data Management that scales with your company. Stop losing time looking for paperwork. Manage customer data, account data, opportunity data, activity data, and more. Data management tools are available anywhere, anytime, using any internet-connected device and web browser.
Improve Communication by configuring system privileges for secure data sharing. Throughout the sales cycle, team members and managers can quickly view updates and details on actions taken. Use internal chat features to check in with your team.
View Forecasts for current and future forecast periods. Easily set and update Quotas. View progress to quota at-a-glance with interactive dial charts.
Easy visualization and management of Sales Divisions and Territories. View information about your sales divisions/territories, move or change sales division ownership including reassigning opportunities, with the click of a button.
Dashboards and Charts enable easy reporting. While the end goal is to increase sales, create charts and dashboards to measure multiple smaller milestones along the way such as the number of new leads, forecasted revenue by sales stage, average deal size, and progress to quota.
Conclusion
Veloxity CRM allows you to work smarter by giving you tools to design workflows that increase productivity and efficiency for you and your team. Use Veloxity CRM to automate and delegate tasks allowing you to be more selective about your goals, ideas, and collaborations. Focus on activities that bring the most value. Configure guided sales steps to coach your team through best practices for closing a deal or warming a lead.
Start streamlining your workflow and working smarter today by signing up for a free 30-day trial of Veloxity CRM. Experience the difference a modern CRM makes for your business.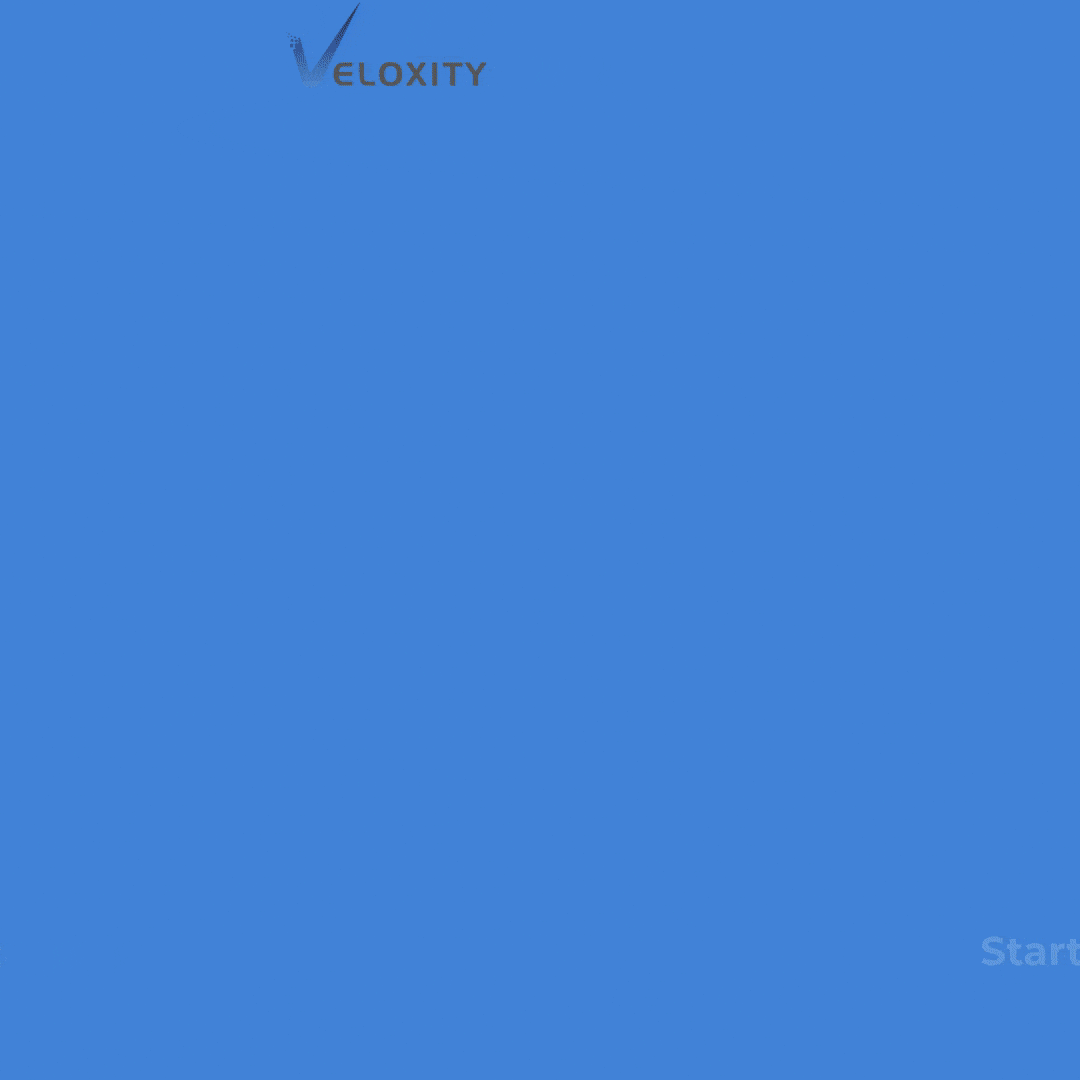 Veloxity CRM is a leading provider of Customer Relationship Management (CRM) software enabling you to manage your sales organization, products, and customer data. Veloxity CRM offers best-in-class usability with its innovative Hub, Kanban views, and more such as graphical Sales Division Management, Automated Lead Routing, and Intelligent Forecasting, all reachable through Veloxity's intuitive, responsive, web-based user interface. Veloxity is a platform that can be tailored to your particular business needs and is suitable for both B2C and B2B businesses. More information about Veloxity CRM is available at www.veloxity.com