Overwhelmed by Tasks that Could be Managed by a Sales CRM?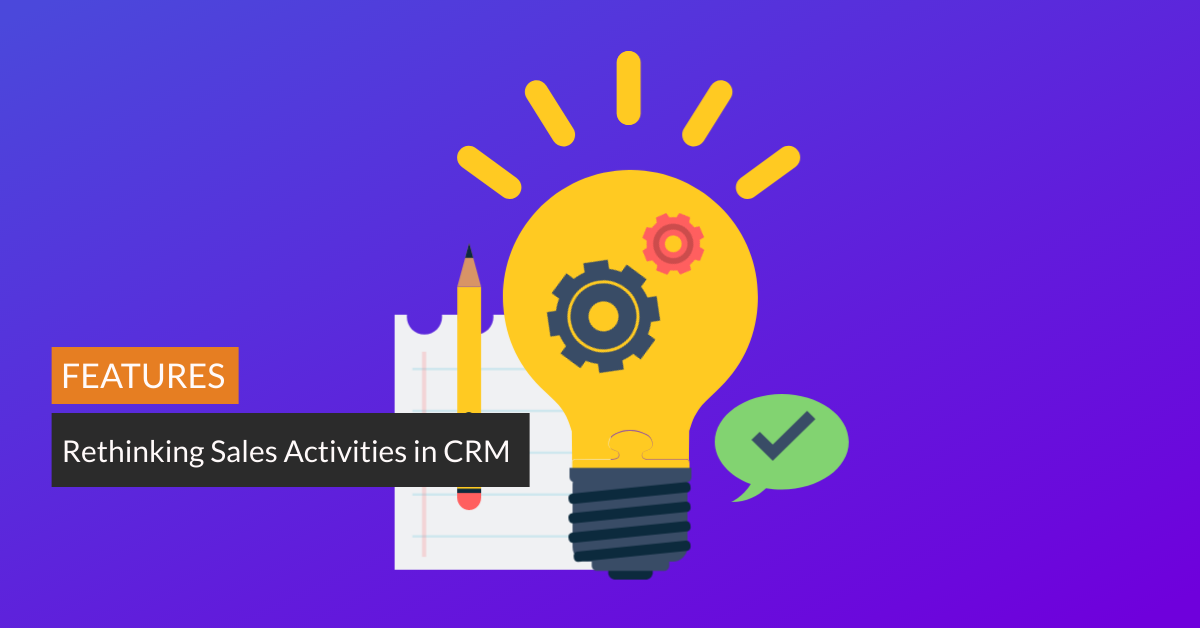 Managing Sales Activities with CRM
Are you feeling overwhelmed by tasks that could be managed more efficiently by a Sales CRM? According to the Business Pulse Survey, 84% of business owners are working overtime. Poor time management was rated as the top productivity killer. Most business owners report spending the most time on email. Not surprisingly, 39% of business owners waste time struggling to find paperwork. When asked what they imagined as the best way to improve productivity, 25% of business owners thought organizing the workspace more effectively, and 56% believed improving communication would yield the biggest results.
You might be less aware of how context switching is affecting you. Context switching happens when you're forced to move from one tool, software, or messaging app to another before completing a task. Market Cube surveyed 2,000 working adults across the United States to learn how context switching is impacting our mood and ability to get work done. The report uncovered what you likely have already experienced: constant interruptions make us less productive and less happy. Over two-thirds of those interviewed said all the work-related notifications they get make their job stressful.
[W]e confuse value with volume metrics. In the modern workplace, we have a perverse tendency to equate volumes of activity with accomplishments.

Morton T. Hansen
How do we solve this?
In this article, we consider how Veloxity CRM can help redesign the sales activities that are causing us to feel overwhelmed and less productive at work:
Managing email
Finding paperwork
Disorganized workspaces
Inconsistent communication
Context switching
Tracking Sales Activities with CRM
Staying on top of sales activities is crucial to performance. Perhaps, most importantly, your sales activities directly create and drive the pipeline.
Accurate activity data enables you to have a deeper understanding of what's going on in your business and whether pipelines are achievable. Traditional pipeline data provides details about your opportunities such as account information, how long the opportunity has been open, expected revenue, and estimated close date. While important, this kind of data tells you little about the activities driving the deal forward. Tracking activities and understanding how many meetings are happening, how many calls are going out, and how many demos are scheduled gives you a more detailed view of the pipeline.
To build a stronger team, track sales activities. Managing sales based on activity data enables you to see the inner-workings of each sale. With this information, you'll better understand your salespeople's strengths and weaknesses. Use activity data to evaluate what each salesperson should focus on, and coach them to improve their individual outcomes and influence the company's success.
Over time, your activity data will reveal your company's best practices for closing deals. Use this information to show your sales team and any new hires exactly what they need to do to close a deal, including specific activities. Using Veloxity CRM to configure your sales process with guided sales steps helps you scale and standardize this process.
Redesigning Your Sales Activities
Given their importance, consider redesigning your sales activities to work for you.
Take a few minutes and think about your own pain points:
Where does work tend to get bogged down?
Where do you feel confused, frustrated, or unmotivated?
These are opportunities for redesign!
As you think about this, consider Morton T. Hansen's research on the work habits of top performers. Based on a 5-year study, Hansen found that redesigning your work activities to focus on value pays off. Read Great Work: Three Ways to Create Smarter Workflows with Veloxity CRM for more ideas.
If you want to be a top performer, you need to think differently about your activities. Before setting goals, first, ask whether the activity itself produces value. Many people never question whether their work produces value. We tend to equate busyness and long lists of activities with productivity and accomplishment.
To identify activities that produce value, ask yourself the following questions:
Does the work benefit others (customers, colleagues, the company) tremendously?
Is the work done efficiently and with high quality (accuracy, insight, reliability)?
Types of Sales Activities in CRM
Modern Sales CRMs can help redesign your sales activities to stop context switching, streamline tasks, and increase productivity.
There are two main types of sales activities in CRM: daily sales activities, and sales process activities.
Daily Sales Activities are the kinds of sales activities you perform every day to stay connected to your contacts and move opportunities through the sales pipeline:
Email
Phone calls
Meetings
Scheduling
Notes
Record updates
Daily sales activities are easily managed using Veloxity's Quick Activity feature. Email, meetings, and calendars all sync with your CRM system. Quick Activity enables you to click an activity icon and immediately complete a task. No searching for phone numbers, names, email addresses. No need to remember when you last reached out to the contact. All the information is immediately available and accessible.
Sales Process Activities are processes designed to move prospects through the sales pipeline:
Sales Stages
Guided Sales Steps
Businesses configure their sales stages to match their sales pipeline process. Each stage can then be further broken down into specific activities and added to the CRM as Guided Sales Steps.
Guided Sales Steps are the TODOs, or steps, that accompany each stage of your sales process. Guided Sales Steps are tailored to fit your business process.
A typical sales process with guided sales steps could look like this:

Optimizing Sales Activities with Veloxity CRM
After identifying the activities in your workday that produce value, implementing a modern Sales CRM like Veloxity can help you automate and delegate low-value activities while optimizing and prioritizing high-value activities.
Automate and delegate routine activities like managing email, scheduling calls, and coordinating meetings with Quick Activity. Email, meetings, and calendars all sync with your CRM system. Quick Activity enables you to click an activity icon and immediately complete a task. No searching for phone numbers, names, email addresses. No need to remember when you last reached out to the contact. All the information is immediately available and accessible.
Stop losing time searching for paperwork with tools for accurate data management that scales with your company. Manage customer data, account data, opportunity data, activity data, and more. Data management tools are available anywhere, anytime, using any internet-connected device and web browser.
Organize your workspace with the Veloxity Hub. The Hub consolidates your sales tools onto one screen including the sales process view, quick activities, opportunity details, deal size, account news, and recent actions. (See Building an Efficient Sales Team with the Veloxity Hub for more ideas.)
Improve Communication by configuring system privileges for secure data sharing. Throughout the sales cycle, team members and managers can quickly view updates and details on actions taken. Use internal chat features to check in with your team. Stay up-to-date with your contacts by quickly checking Recent Communication to learn when an opportunity was last contacted. Click a Quick Activity icon to quickly reach out — all from one screen.
Stop working reactively and take control of context switching with Veloxity CRM. All your sales tools and data are available in one place, anywhere, anytime, using any internet-connected device and web browser.
Conclusion
Are you feeling overwhelmed trying to keep up with your sales activities? Then maybe it's time to redesign your activities based on what brings value to your business.
Modern sales CRMs can help you organize your workspace by keeping your sales tools in one place accessible anytime, anywhere. Use Veloxity CRM to streamline email, meetings, phone calls, while improving communication and keeping accurate, up-to-date, and accessible records.
Stop context switching, increase productivity, and relieve sales activity overwhelm by signing up for a free 30-day trial of Veloxity CRM. Experience the difference a modern Sales CRM makes for your business.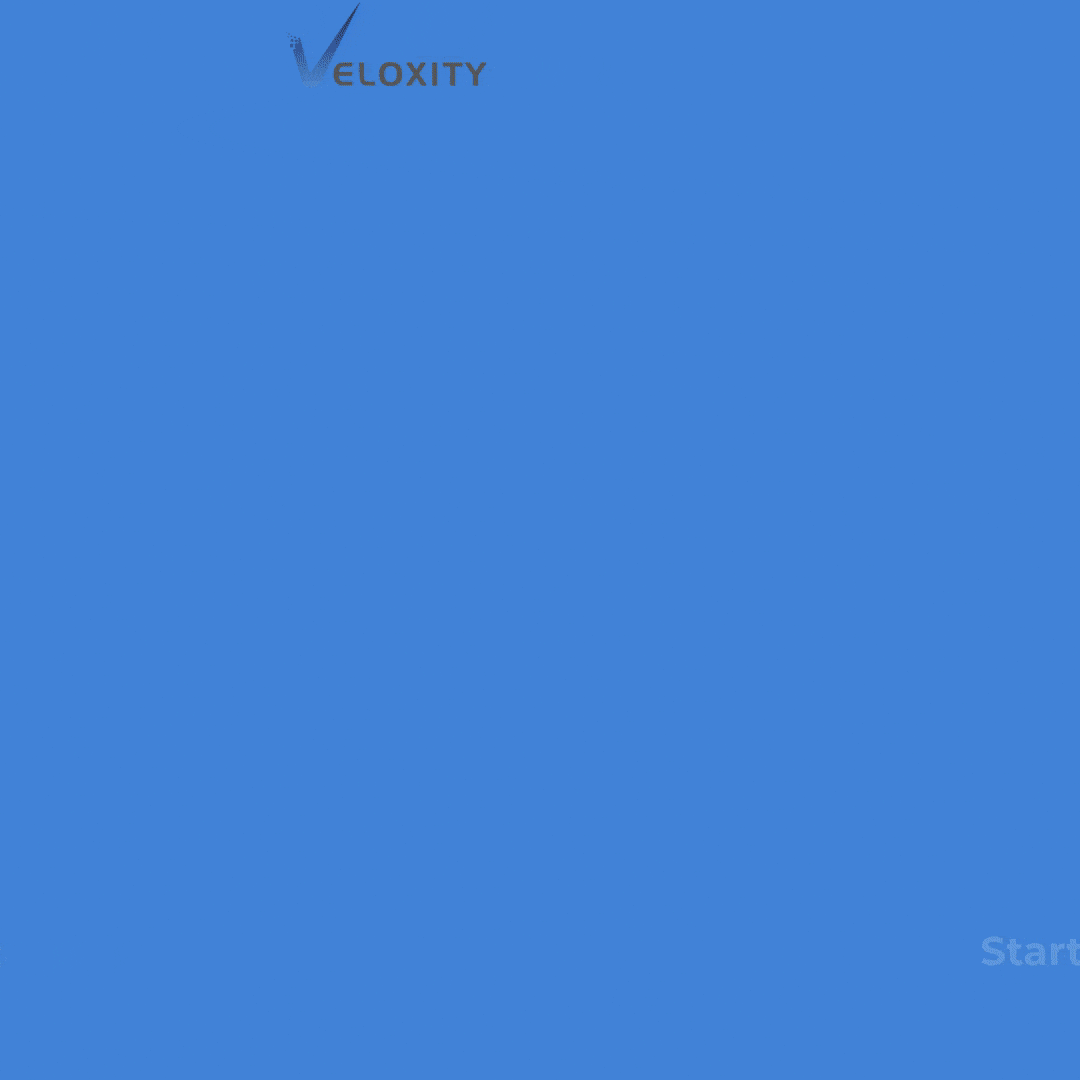 Veloxity CRM is a leading provider of Customer Relationship Management (CRM) software enabling you to manage your sales organization, products, and customer data. Veloxity CRM offers best-in-class usability with its innovative Hub, Kanban views, and more such as graphical Sales Division Management, Automated Lead Routing, and Intelligent Forecasting, all reachable through Veloxity's intuitive, responsive, web-based user interface. Veloxity is a platform that can be tailored to your particular business needs and is suitable for both B2C and B2B businesses. More information about Veloxity CRM is available at www.veloxity.com