How to Get Consultancy Work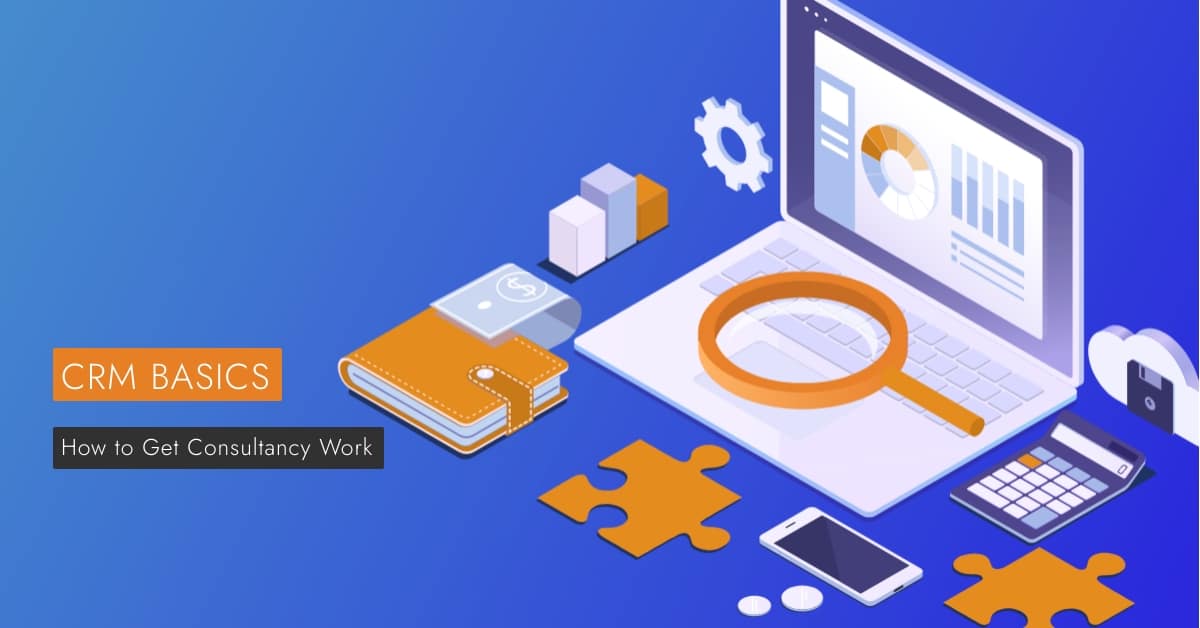 Whether you're a new consultant or you're experiencing a period of stagnation, you may be wondering how to get consultancy work.
There are many ways to build up your clientele, but many experts say that the best way to get consultancy work is to build a solid reputation around your brand and/or expertise.
In this post, we'll provide you some helpful suggestions for establishing yourself as a reputable consultant, as well as other bits of advice for bringing in more consultancy work.
Is Consulting Work Right For You?
Do you have a specific skill set that could help other companies or individuals achieve more, sell more, save more, or do better? Are you a natural-born entrepreneur? Do you have the drive and commitment to take on various challenges? Are you the type of person who can think critically and leverage your expertise and organizational skills into a real business?
Consulting might be the job for you.
What Are the Qualifications of Becoming a Consultant?
Consulting certifications aren't always necessary, but it's best to do your homework.
For example, if you're planning on running a consultancy firm for real estate, money management, IT, or accounting, then you probably do need to be certified or licenced in order to run your business. If it isn't a legal requirement, then consider getting one to gain the competitive edge.
The higher your education, the more attractive you are as a consultant. You can expect to earn more as a consultant with a master's degree.
You'll also benefit from completing related courses that will improve your service. Not only does this make you a better consultant, it also makes your resume shine.
Pick Your Niche, Customer, and Service
If you're considering branching out as a self-employed consultant, you probably already have a particular skill set you want to share with the world. But having knowledge and experience doesn't make you a consultant. You want to determine what kind of problems you can fix and for who.
First, discover what you're really good at—whether it's making clients money or saving businesses from unnecessary overhead. Next, choose the industry that would benefit most from your area of expertises (this is usually the industry you're coming from, but not always). Then, choose your customer. Is it an individual or an organization?
Once you've narrowed down your niche, your ideal client, and your service, you'll have the basics of a business plan. Next, you need to determine your prices.
Choose Your Prices
Whether you're a management consultant, business consultant, or Feng Shui consultant, you need to decide how to bill clients. There are many payment strategies, such as project-based billing, hourly billing, or a hybrid of both.
We recommend researching the consulting industry to determine the average wage of a consultant.
If you're new to consulting, you may be tempted to start with lower-than-average consulting costs. Be careful not to undervalue your expertise.
If you price too low, you may attract more customers at first, but you'll be so busy working for a lower wage that you won't leave room to find the big clients that are willing to pay you what you're really worth.
Market Yourself as a Consultant
It's now time to network and get the word out there about your services. The more exposure you get, the more likely you are to find a lead that will eventually offer you a job. Follow these steps for more online exposure:
Start Your Website
Having a website is not only good for attracting leads, but it also legitimizes your business and helps potential customers find you on search engines.
Tell Everyone You Know
If you want to get consultancy work, don't keep it a secret. Tell everyone, including your friends, family, coworkers, and professional contacts. You never know where your first consulting job will come from.
Set Up Your Linkedin Profile
LinkedIn is where you'll likely find the majority of your leads—either through outreach or advertising. The more active you are, the more contacts you'll make. Get your name out there and establish yourself as an expert in your field by producing regular content.
Advertise
Complement your outreach efforts with online ads and a landing page that helps you build up your email list. Facebook and LinkedIn ads are the best places to start. Include a strong call to action that encourages your potential clients to click through to your site.
Manage Your Customers
All your marketing and outreach efforts have finally paid off and you're getting consistent consultancy work. So how do you manage your new clients? Do you have a system to help you nurture your leads and stay on top of your communication?
Veloxity's customer relationship management platform automates your consulting business processes to help you manage your sales pipeline and provide invaluable insights into your sales forecasts. Find out how Veloxity can help your consulting business grow—take a tour of our features.