How to Become a Consultant: The Ultimate Guide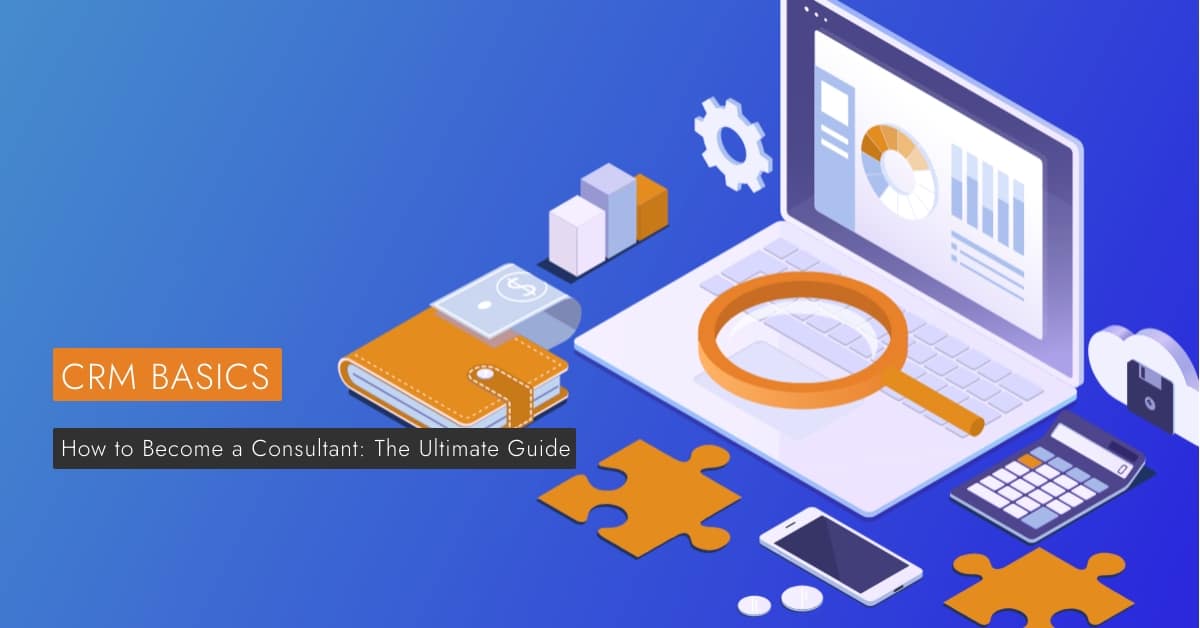 Are you interested in taking your career to the next level by becoming a consultant?
You might have the experience and expertise, but you may not know how to make the shift from employee to successful consultant.
In this post, we'll show you steps for establishing yourself as a consultant regardless of your industry or expertise. If you're considering a career as a consultant, read on.
What Does a Consultant Do?
A consultant is a professional that gives advice to companies and organizations about how to improve their processes or solve certain problems. Consultants are hired on a freelance or contract basis until they have achieved what the company has hired them to do.
If you're a professional with a large network and you're confident in your skills, you too can become a consultant. You often hear about management consultants, business consultants, and sales consultants, but in fact, consultancy work can be found in any industry, such as marketing, pharmaceuticals, agriculture, public health, human resources, education, immigration…and the list goes on.
Consultants can offer an objective opinion about company operations and provide their niche expertise that are otherwise unique to the industry.
The Skills You Need to Build a Successful Consulting Business
Self-starter
Problem solver
Personable
Flexible
Intelligent and skilled
Organized
Steps to Becoming a Consultant
You may think that you need to have 30+ years of experience before you can call yourself a consultant, but many firms will hire recent graduates with high GPAs at the junior level. Keep in mind that your niche may be so new that companies have no choice but to hire someone with only five years under their belt. Don't let the length of your tenure hold you back from seeking consultancy work.
That said, here are some ways to make yourself more desirable as a consultant.
Invest in Learning
How does your higher learning look on paper? If you want to beat out the competition, you might want to consider going back to university to get your master's degree, taking courses to learn more about your industry, and of course, getting certified.
Certification isn't a requirement for all consulting work—last time we checked, there's no such thing as a certified restaurant consultant—but you won't be able to legally offer consulting work without one if, for example, you want to run an accounting consultancy firm.
Begin the Transition Process
You may be at this stage right now. If you find yourself daydreaming about becoming a self-employed consultant but you're stuck in a job that doesn't recognize your true potential, you can start the transition process immediately. This may alleviate some of the trepidation you feel about jumping into a new career without having any financial security to lean on.
In fact, more than 60% of consultants start their new career while still working for someone else. Before you start spreading the news to company clients about your imminent departure, we highly recommend taking a really close look at your employment agreement to find out what the restrictions are in this situation.
Build Your Professional Network
People need to know you exist if you want to get hired. It's that simple. If you don't already have a LinkedIn profile set up, it's time to get active. We recommend you start making new contacts, creating content, and meeting new people as soon as you decide that consulting is the career path for you.
Don't limit your networking to professional platforms. Make your consulting work known on social media. Tell you friends and family about your new venture because you never know where an opportunity can strike.
Understand Your Target Customer
Before you can understand who your target audience is, you need to be crystal clear on your own skills. What are you really good at? What exact problem can you solve? In this case, it's better to be specific because it'll help you maximise your expertise and pinpoint your target customer.
Once you've identified your specific niche, you can start to develop a pitch that raises awareness of specific pain points that you know how to solve. Researching your audience—i.e., are you targeting individuals or companies?—puts you in the right direction for marketing and sales.
Determine Your Price
How to structure your costs is somewhat of a personal choice, but doubling or tripling your current hourly rate is a convenient method.
If you're not sure what the going rate is for a consultant in your field, ask your peers or research other independent consultants online for their prices. Some will charge an hourly rate, others prefer the project-based billing method.
Companies are comfortable with paying high fees because they know that your advice is a solid investment.
Work on Your Sales and Marketing
Life would be much easier if your clients knew what their problems were, but many of them don't. Not only are you selling your advice, you're selling yourself. Spend your budget wisely on a new website and advertising. If you've researched your target audience, then you probably know which platforms are best suited for ads that grab your audience's immediate attention.
You may not get it right the first time, but you'll eventually develop a sustainable and effective marketing strategy that attracts qualified leads.
Start Your Consultancy Business Today
Ready to become a consultant? All you need now is a platform to manage your customer relationships and stay on top of your sales pipeline. Learn more about Veloxity's features and pricing to find the right CRM for consulting firms for your growing consultancy business.