What is CRM (Customer Relationship Management)?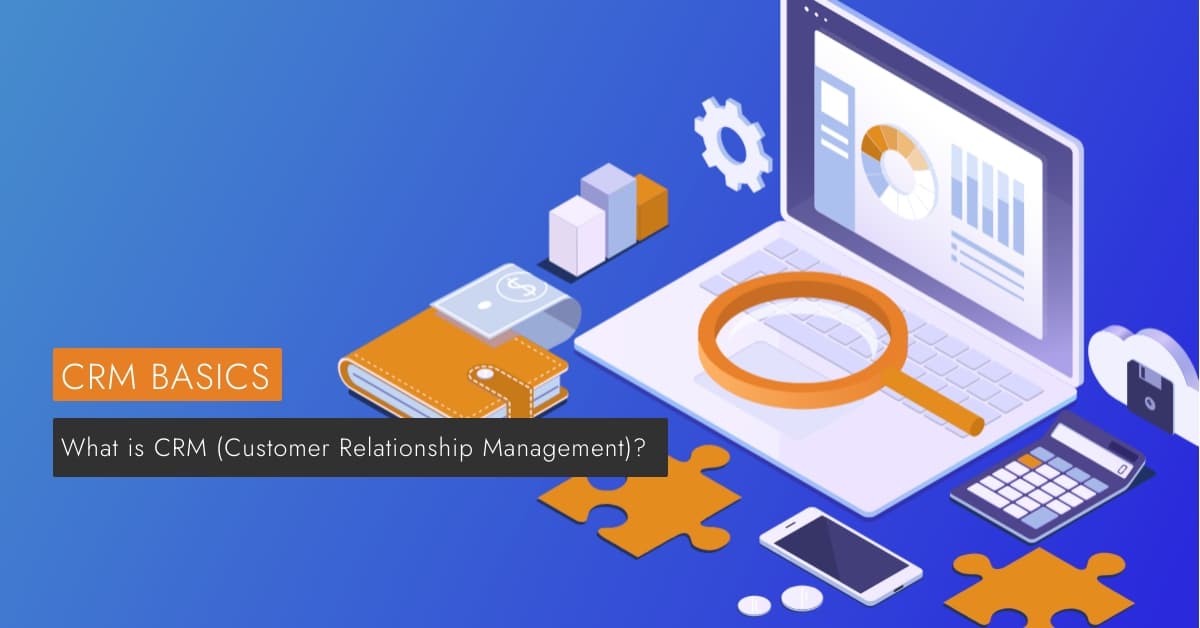 Customer relationship management (CRM) is a term that has been used to refer to a variety of software programs, such as sales force automation (SFA) and customer relationship management (CRM) software. It is used on both the sales and marketing sides of the business.
Sales and marketing can use a CRM system to manage and track customer information and interactions and to set and track sales and marketing goals and objectives. CRM software can be used to store customer contact information, account information, and various types of marketing and sales data. It can also be used to track and analyze financial information about the customer.
In this post, we're going to discuss the most popular features available in CRM software and how they can help businesses maintain and improve their relationships with their existing and new customers.
How Do I Start Using CRM Software?
That depends on the type of customer relationship management software you choose. CRM software can be a cloud-based app, a downloadable software, or a hybrid of both. Most modern CRM systems today sell their service as a monthly subscription based on a certain number of users.
While many CRMs take a few weeks to fully learn and adopt, many CRMs, such as Veloxity, make it easy to just sign up and go with little training.
How Do I Know I Need a CRM?
It's a common misconception that small businesses don't need CRM software. But the truth is, if you rely on customer satisfaction or—better yet—customer loyalty, you'll want a software that will help you maintain positive relationships with your leads and customers with features that can help you forecast future sales and organize your pipeline.
The Importance of Customer Relationship Management
Why is it important to stay on top of customer interactions? Today's customer is empowered. They'll do their own research and will compare your product or service with your competitors before they commit to buy. Nurturing your leads is just as important as keeping your existing customers happy, and CRM technology offers various features to help your sales and customer service teams proactively manage your customer base.
Let's take a look at some of the most common and helpful features you'll find on a CRM platform:
Contact Management
Perhaps the most obvious but important function is a CRM's contact management features. You need to store customer data in a way that's searchable and makes sense to your organization. Contact management keeps everything vital to your customer all in one place: name, address, email, social media, and communication history.
Veloxity CRM has various tools to automatically add new leads, saving you hours of data entry. Plus, our powerful advanced search capabilities make it easy to locate records and contact details.
Lead & Workflow Automation
Whether you're a small business or a large corporation, you'll no doubt benefit from workflow automation, which frees up your time by automating operational or data-entry tasks. How does workflow automation actually work? By creating rules that trigger an action or another step in the workflow.
In Veloxity, you can use any lead or customer data to create assignment rules. Plus, Veloxity also includes a ready-to-go website form that automatically adds new leads into the CRM and assigns them to different members according to your rules.
Pipeline Management
See a bird's eye view of your whole sales pipeline, or zero in on an individual customer. Pipeline management features are probably going to be more important to you if your company has a particularly long sales cycle.
In Veloxity, there's more than one way to see your sales pipeline. Choose the level you're looking for at the direct reporting or territory structure. Or, if you're a large territory-based business, you can view your sales pipeline by territory. If you select Kanban view, you can easily drag and drop your opportunities between sales stages.
Email Integration
The most popular CRMs today offer third-party email integration. Connect your Gmail, Microsoft Outlook, and even Yahoo to stay on top of internal and customer communications.
Email marketing is one of the most successful B2B marketing channels, but it isn't the only reason to send customer-facing emails. For example, Veloxity offers various email templates to quickly and efficiently automate and send welcome emails, newsletters, sales receipts, and promotions.
Learn more about our email integration tools from the Veloxity Support Center.
Real-Time Data & Analytics Tools
There's nothing like real-time data and reporting to give you a better understanding of the health of your organization. A CRM software allows you to collect vital data about your sales figures or user performance.
The more data you have to analyze, the better decisions you can make for your organization and the easier it is to forecast sales and anticipate problems along the way.
Veloxity users can use pre-defined charts or build their own to visualize key business metrics. We offer various chart types—gauges, pies, line charts, funnel charts, etc.—to help users customize their own reports.
Take Your Organization to the Next Level with CRM Software
In this post, we defined customer relationship management software and discussed its benefits as well as who CRM software is designed for (just a reminder, that answer is any business with customers). We then dove into the most basic features of CRM software, but there is so much more you can expect from a CRM.
We invite you to explore Veloxity's long list of robust features that are designed to streamline sales processes, improve customer relationships, simplify communication, and expand your company's sales and marketing potential.
Take a tour of Veloxity CRM features or try our free version today!