How to Quickly Generate Accurate Sales Quotes Using Quote Maker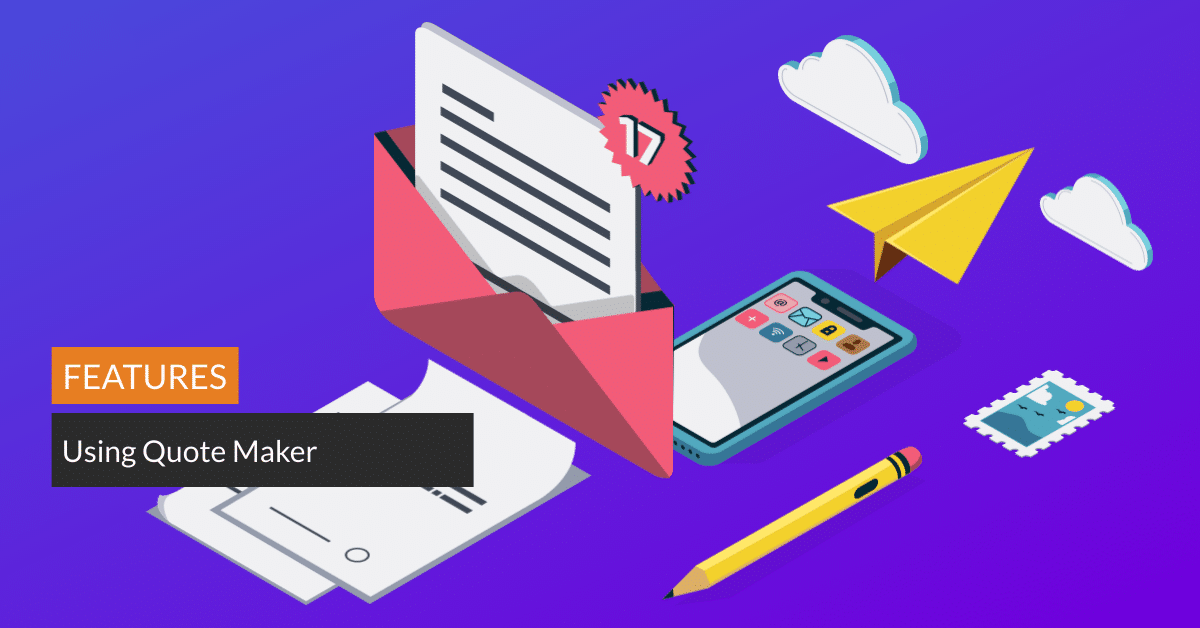 Introduction
A fast and error-free quote helps to win customers.
Sales quotes are often one of the first formal impressions you make on potential customers. Presenting quick and accurate quotes can help you win deals. Delayed quotes with errors or confusing formats can lose customers just as quickly.
You need to provide your prospects with quick and accurate sales quotes. In the speed-accuracy trade-off theory of human performance, also known as Fitts' law, human-performed decisions can be made slowly with high accuracy or fast with a high error rate. If speed has a tendency to increase mistakes, and accuracy is known to slow down a process, how can you efficiently accomplish both?
Using customized quote and email templates combined with sales software designed by sales professionals can help you achieve your goals.
Veloxity CRM has the tools you need to quickly and accurately generate and send quotes to prospects:
Detailed pricing information updates in real-time throughout the system
Customers will always receive accurate information
Sales reps can quote with confidence anywhere, anytime
Create product bundles with line item or overall discounts
Automatically generate PDF of quote
Option to automatically attach quote to customized email template prefilled with contacts' email address
Developed by sales professionals, Veloxity's Quote Maker solves the problem of accuracy and expediency.
The following video on Quote Maker demonstrates how these tools work.
Quote-to-Cash Process
Veloxity's Quote Maker helps you optimize your Quote-to-Cash (QTC) process. QTC is responsible for driving business revenue and incorporates all aspects of a sale from a prospect's intent to buy through payment.
This article focuses on the first measurable, concrete QTC function: the opportunity to deliver a quote. When you have the chance to provide a quote to a prospect, you must configure, price, and quote (CPQ) promptly.
The CPQ process consists of three main steps:
Configure
Price
Quote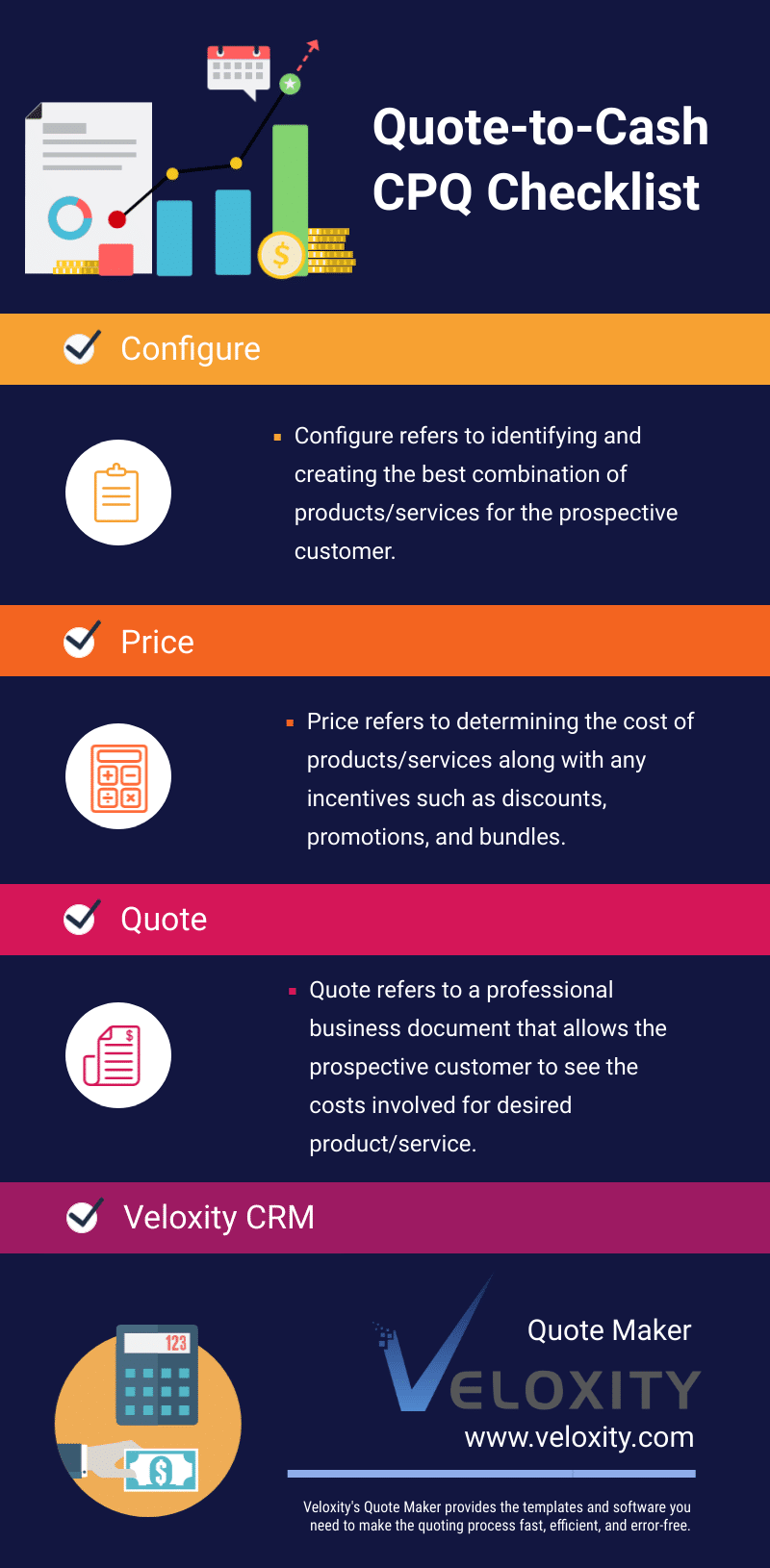 How to Configure a Sales Quote
Configuring a quote refers to identifying and creating the best combination of products for your prospect.
Many buyers are not looking for a one-size-fits-all option. Configuration enables you to bundle your products in individualized ways.
Tips for Configuring a Sales Quote
Prospects are often interested in results. Instead of only talking about the products you offer, figure out how your products solve your customer's problems.
Let's use meal kits as an example. Notice how meal kits are typically configured. Instead of discussing the potatoes, and rice, and beans you are purchasing, these companies sell the ease of putting delicious dinners on the table for busy families. Some offer configurations to customize orders to meet individual needs by offering vegetarian, pescatarian, and meat options. Prospects are not necessarily looking to receive a box with potatoes in the mail. A healthy and easy way to prepare meals with ingredients that fit their lifestyle solves a problem.
Veloxity CRM Tools for Configuring a Quote
Configure your products/services into bundles based on sales history. What are your most winning product combinations? By automatically providing these recommendations to your sales reps, you can coach all your sales reps to become configuration experts.
Set up product management and enable your sales reps to access products, bundles, and current availability from anywhere. Easily add these to the quote with a click.
Use the interactive timeline feature to review notes and communication history with the prospect. What problems are they trying to solve with your product? What result are they intending to obtain from purchasing your items?
How to Price a Sales Quote
Pricing strategy refers to how you determine the cost of your products along with any discounts.
Pricing comprises two parts of the sales quote:
Pricing the products in the sales quote.
Determining the incentives to include in the sales quote, such as discounts, promotions, and bundles.
Pricing items with the right balance of incentives is essential to winning and maximizing deals. However, for your business to grow, pricing and promotion needs to be balanced with profit margins. Achieving this balance requires knowing your target customer and selecting an appropriate pricing strategy.
Tips for Pricing a Sales Quote
Determine your company's pricing strategy.
There are several strategies you could adopt.
Here are a few of the most common:
Competition-based pricing involves setting a price based on what the competition charges.
Cost-plus pricing involves calculating your costs and adding a mark-up.
Dynamic pricing involves fluctuating the price based on customer demand.
Market penetration pricing involves setting a low price to enter a competitive market and raising it later.
Price skimming involves setting a high price and lowering it as the market evolves.
Value-based pricing involves setting a price based on how much the customer believes what you're selling is worth.
Know your target customer. You are pricing goods for them. Remember what attracts some customers will turn off others. Use a strategy that is appropriate for your target market.
Veloxity CRM Tools for Pricing a Quote
Optimize your CRM system to specify how pricing is determined. By setting up product management to reflect successful pricing and promotion strategies, sales reps can easily apply winning strategies to future deals. This can increase win rates and maximize deal size.
Correct pricing, based on your company's pricing strategies, is available in real-time from anywhere. Sales reps can quote with confidence eliminating manual errors.
Continuing with the meal kit example, perhaps your company offers a pricing model that lowers the cost-per-meal for higher quantity orders. For example, your pricing strategy could specify that receiving meals for a family of 4 has a lower per meal cost. In this case, $10/meal @ 3 meals/week for 4 people = $120 / week. A similar package of meals for a family of 2 might be priced higher at $12/meal. In this case $12/meal @ 3 meals/week for 2 people = $72.
Using Veloxity's product management features, the price is automatically calculated depending on the number of meals ordered. Configure your pricing strategy and generate the price automatically.
How to Create a Sales Quote Document
A sales quote is a professional business document that enables prospective customers to review the costs involved for their desired products.
After configuring and pricing your products, a sales quote is generated and sent to the prospect.
Tips for Creating a Sales Quote Document
Make sure the quote format is streamlined and easy to understand.
Write a brief introduction that reflects a genuine relationship, gives context for the quote, and offers notes on any items not previously discussed.
Include professional details such as contact information, business logo, and business information.
Clearly list all sales details including products included in sale and all pricing/discounts.
Make sure the quote is accurate.
Deliver your quote on or before the date the prospect is expecting.
Veloxity CRM Tools for Generating a Quote
Veloxity CRM's Quote Maker is packed with features that make generating a sales quote easy. With Quote Maker, you have access to the software and templates you need to enable quick and accurate generation of sales quotes:
Professionally formatted sales quote templates complete with your company's logo and details.
Personalize the quote template with an introduction and notes.
Setup your products/services in the product management feature and keep them up-to-date in real-time.
Create product bundles to save time and guide sales reps with winning configurations of products/services.
Easily enter line item discounts and overall discounts using percentages or dollar amounts.
Automatically prefill associated templates with stored opportunity and contact data.
Generate PDFs of your quote with one click.
Automatically attach and email your quote.
Select to automatically fill contact data in email fields.
Select to use preconfigured email templates allowing for easy individualization while maintaining consistency and accuracy of company messaging.
Easily revise quotes at any time.
Conclusion
The opportunity to deliver a quote is an important step in the Quote to Cash (QTC) process. Understanding how to configure, price, and quote a prospect promptly is essential to winning deals.
Quote Maker provides the templates and software you need to make the CPQ quoting process fast, efficient, and effective.
Try Quote Maker today with a free 30-day trial of Veloxity CRM. Experience the difference a modern sales CRM makes for your business.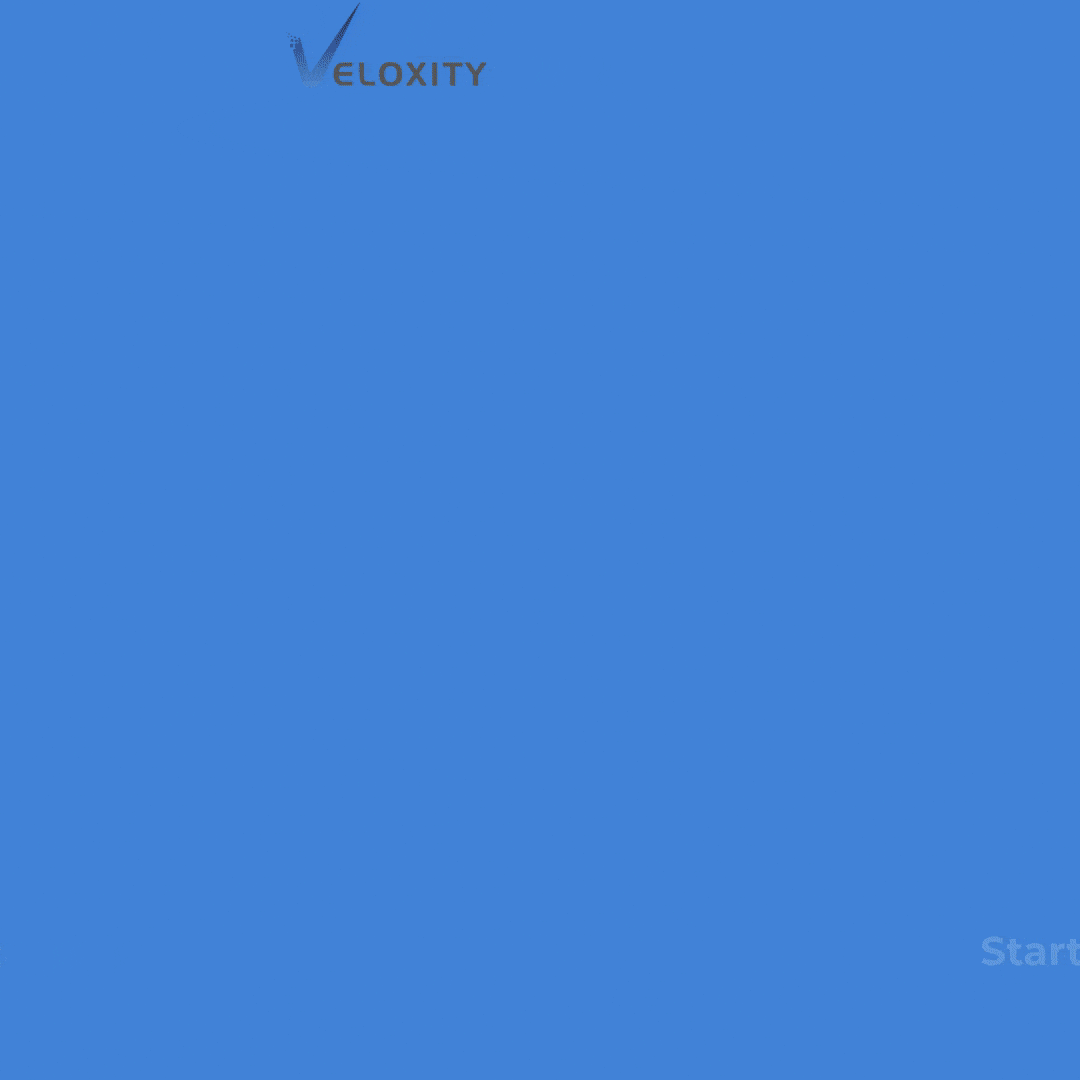 Veloxity CRM is a leading provider of Customer Relationship Management (CRM) software enabling you to manage your sales organization, products, and customer data. Veloxity CRM offers best-in-class usability with its innovative Hub, Kanban views, and more such as graphical Sales Division Management, Automated Lead Routing, and Intelligent Forecasting, all reachable through Veloxity's intuitive, responsive, web-based user interface. Veloxity is a platform that can be tailored to your particular business needs and is suitable for both B2C and B2B businesses. More information about Veloxity CRM is available at www.veloxity.com