LinkedIn Automation Ban: What it Means for Your Recruitment Process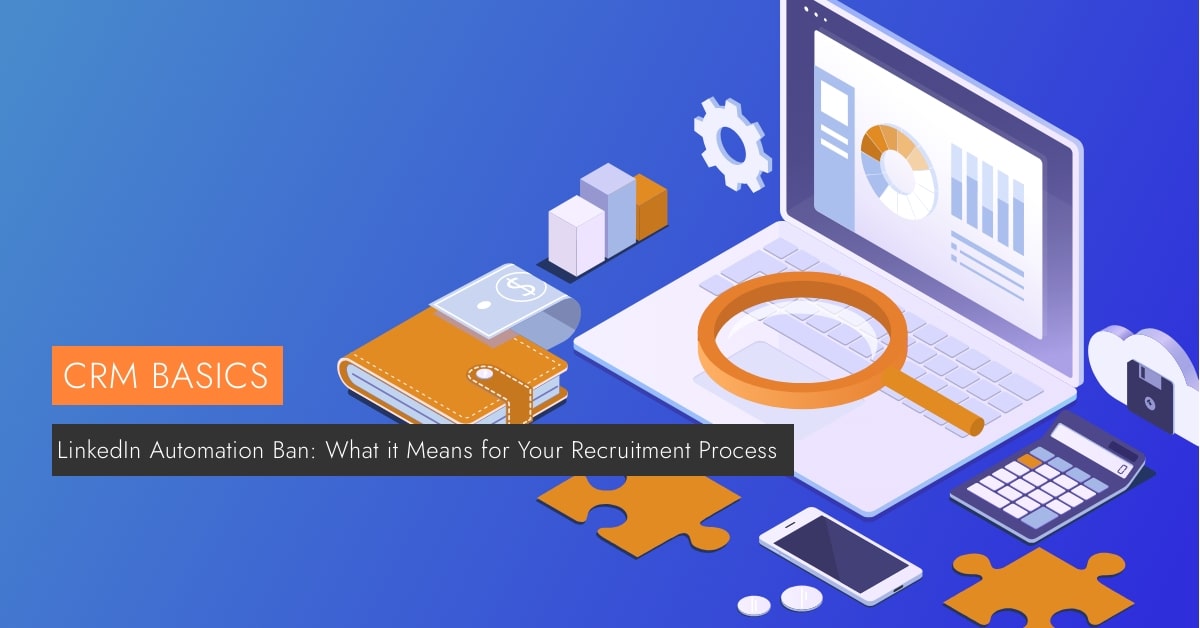 LinkedIn has a new algorithm in place that limits job hunters from seeing your profile if they have a certain number of automated applications. In order to ensure the best possible candidate is brought in for a job, organizations have long turned to LinkedIn to recruit.
But with the new algorithm, recruiters will have to manually search through their database to find the best candidates for a given job.
LinkedIn has said that the algorithm will help recruiters find more applicants that are a better fit for a job. It will also help recruiters find more people who aren't already on LinkedIn.
In this post, we'll explain what the LinkedIn algorithm change means for recruiters and help you determine whether or not you should adjust your recruiting strategy to take advantage of the new changes.
How the New LinkedIn Algorithm Affects Job Hunters, Recruiters, and Companies
If you're a job hunter, the change means you should probably expand your search beyond LinkedIn and make sure your resume is as sharp as possible. You don't want to send too many applications at once to any one employer.
This will allow you to see any organization's website and company LinkedIn page, but it can make it more difficult for recruiters to find your profile.
Companies will have a better chance of finding the best candidates from their database or from other places on the internet.
The new algorithm also allows companies to send personalized messages to job hunters, giving your company a leg up as you build your brand.
The Need For Linkedin Automation Tools
Save time
Manually sending messages to applicants and managing each applicant's status can be very time-consuming. Instead, use automation tools that allow you to manage your recruitment process more efficiently.
Improve Personalization and Branding of Your Company
Many companies looking for talent want—and expect —to see what a firm is like behind the scenes.
Automation makes it easy for recruiters to send personalized messages to candidates or respond to questions in real-time.
Save Money on Manpower and Cost-Per-Hire
Automation tools are often cheaper than human recruiters, which means you can keep your recruiting budget intact even as you grow your company.
Provide a 360-Degree View of Your Company
Job candidates want to know more than just what it's like to work at your organization; they also want to see how the role plays into the larger picture.
Most automated tools allow you to send videos, presentations, or other forms of multimedia content along with job postings.
LinkedIn Automation Tools to Avoid
Bots
The majority of companies looking to hire individuals on LinkedIn use bots.
This makes it difficult for recruiters and hiring managers to find new candidates on social media platforms, as they have a hard time finding anyone who other employers aren't already contacting.
Autopilot Tools
Autopilot tools are designed to automatically apply for jobs without any human intervention. Not only will this likely get you blacklisted by employers looking through their applications, but it is also costly and time-consuming.
LinkedIn Resume Builder
LinkedIn's resume builder is designed to allow job hunters to create a profile that will show up at the top of search results.
However, using this tool means your information won't be synced with other databases or data sources relevant for recruiters and hiring managers looking for talent on LinkedIn.
What Is Lead Automation?
Lead automation is the act of identifying, contacting, and scoring prospective customers. This practice is also called lead generation or lead nurturing, which are critical practices in the sales process.
Lead automation is one of the most important things for organizations generating leads for their business.
Lead generation software can extract important data such as company details, contact person name, title, etc. This helps organizations generate accurate and high-quality leads.
LinkedIn Automation Ban Wrap Up
LinkedIn automation bans have started to become the norm, however the risk of being banned isn't enough for recruiters to stop using lead generation tools.
This ban will help companies find genuine people on this platform and prevent fake profiles. So, it is advised to use automation tools cautiously.
Therefore, it is not uncommon to see HR professionals use social media sites like LinkedIn as a resource for generating quality business leads.