Veloxity Updates March 2021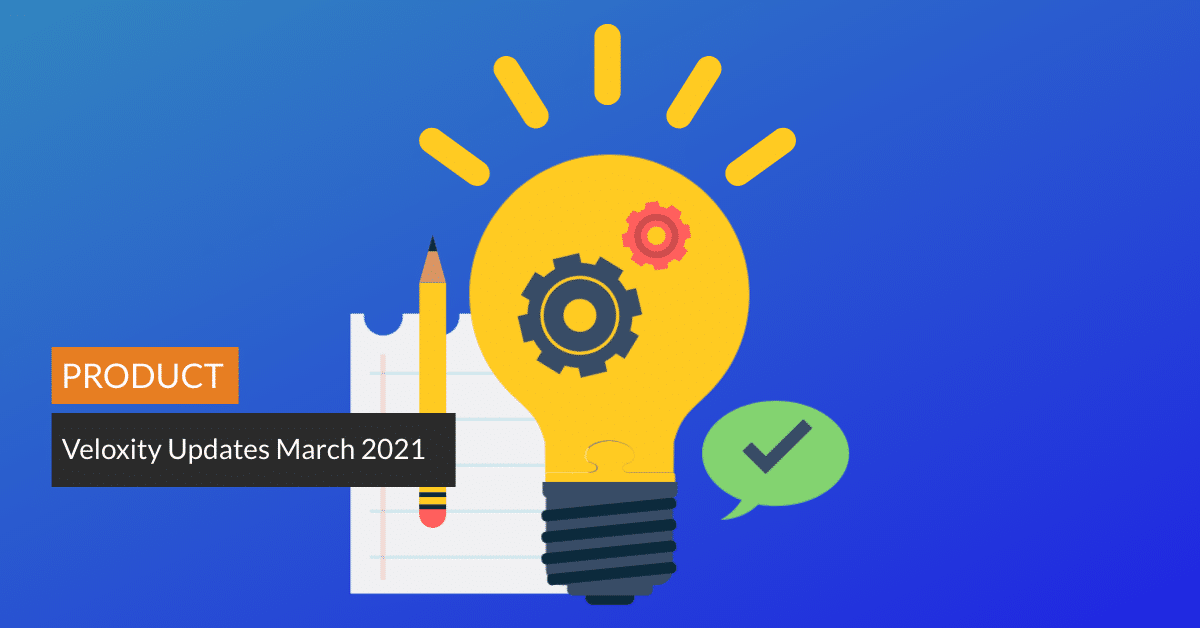 We have been busy building additional functionality into Veloxity this month. Keep all your important sales data in sync with new integrations, a streamlined user experience, and a new app on Zapier.
New Microsoft Integrations
Veloxity now supports syncing with MS Outlook, MS Calendar, and MS Teams.
If your business uses Microsoft Office 365, you can synchronize email, calendar activities, and meetings with Veloxity CRM.
Expanded Google Integrations
Veloxity CRM now supports syncing with Google Meet.
In addition to supporting Gmail and Google Calendar, Veloxity CRM now supports creating and scheduling meetings using Google Meet.
Veloxity CRM + Zapier
Veloxity has joined forces with Zapier. We now offer a lead mapping integration on Zapier. Use Veloxity CRM + Zapier to automatically route your incoming leads from a form on your website to a lead record in Veloxity CRM.
Streamlined User Experience
We've updated the overall look and feel of Veloxity CRM with a clean sidebar menu. Quickly collapse the menu when you need more viewing space.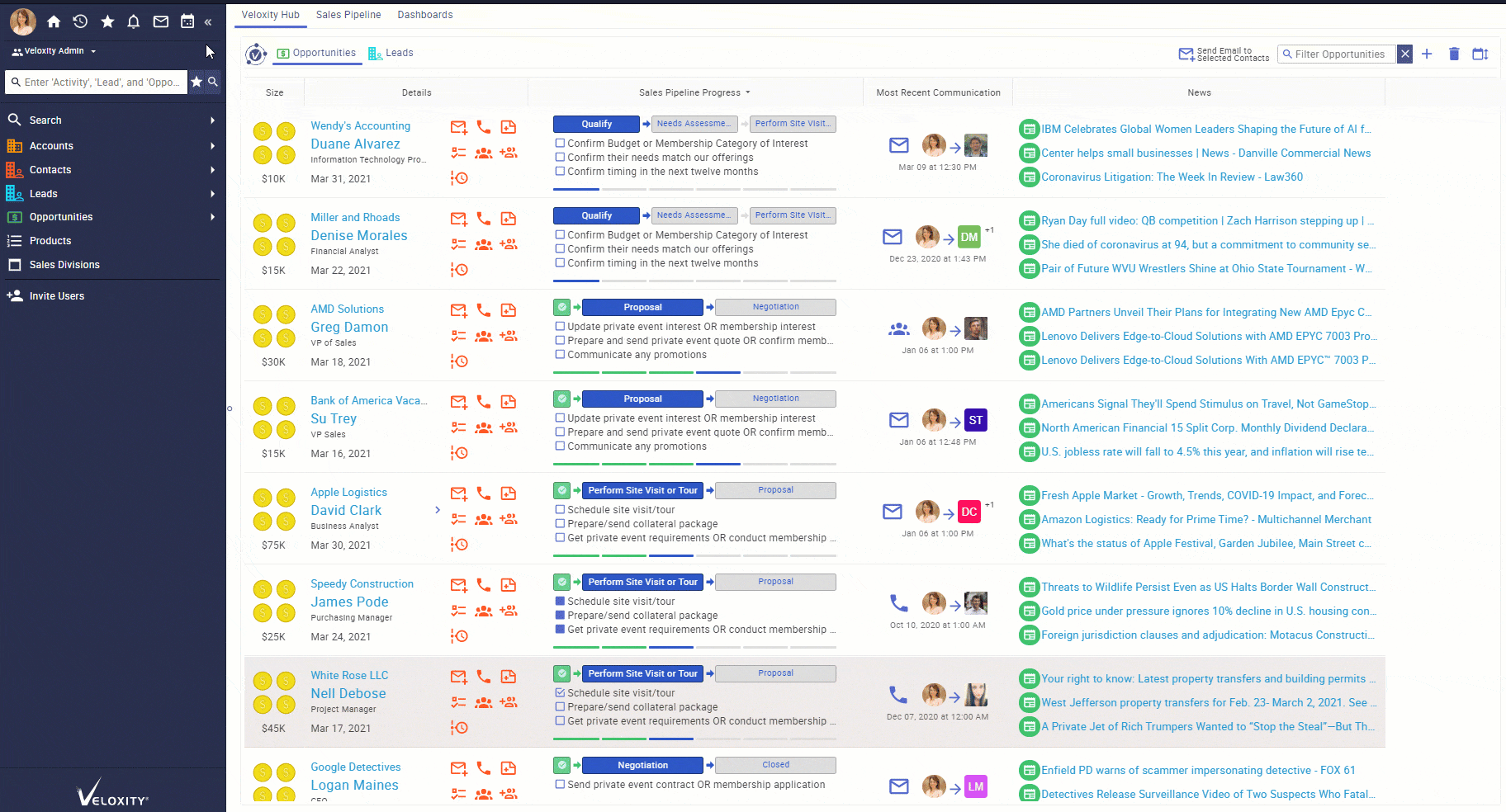 Veloxity CRM is a leading provider of Customer Relationship Management (CRM) software enabling you to manage your sales organization, products, and customer data. Veloxity CRM offers best-in-class usability with its innovative Hub, Kanban views, and more such as graphical Sales Division Management, Automated Lead Routing, and Intelligent Forecasting, all reachable through Veloxity's intuitive, responsive, web-based user interface. Veloxity is a platform that can be tailored to your particular business needs and is suitable for both B2C and B2B businesses. More information about Veloxity CRM is available at www.veloxity.com