Choosing the Right Custom CRM Software for Your Organization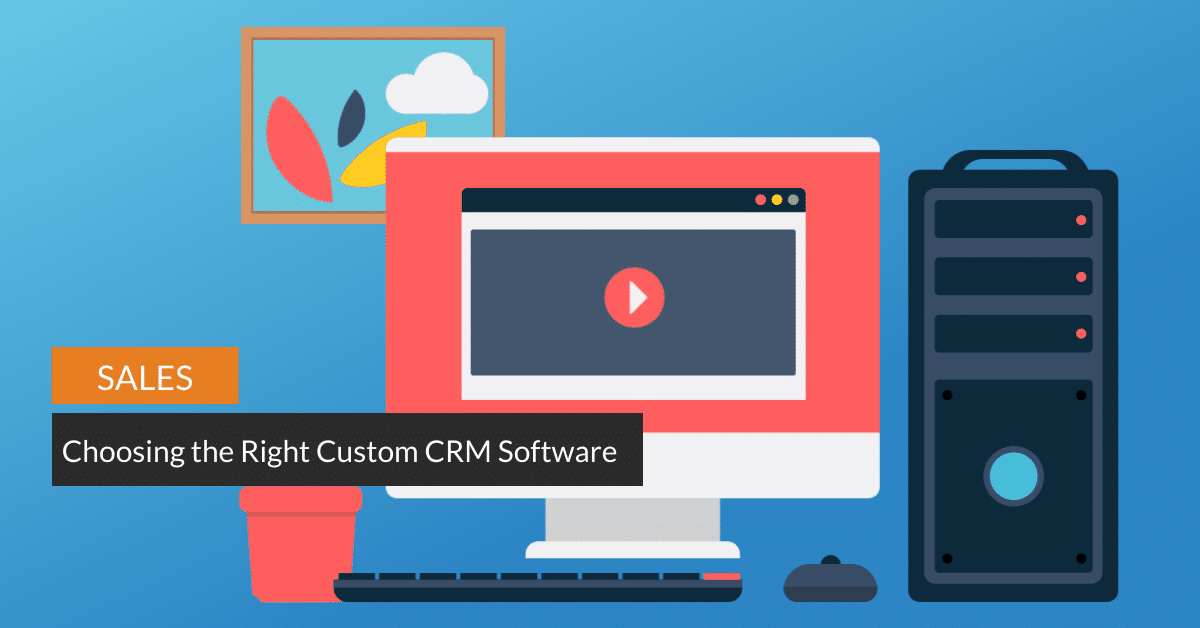 Customer relationship management (CRM) software is used to help companies track customer data and interactions. It gives customers a more personalized experience, as it allows them to communicate with the company through a direct channel. It's also used to track and measure marketing campaigns. CRM is one of the most popular software applications, and it's used in over 80 percent of companies.
If you're not sure which CRM application is right for your business, read on. We'll discuss the basics of CRM and how to choose the right CRM software for your organization.
What does a CRM do?
Customer Relationship Management (CRM) is software for managing sales relationships. CRM logs every interaction with a customer and uses this data to monitor pipelines, automate tasks, generate reports, and display real-time metrics.
For a small business, CRM can level the playing field by empowering users with efficient tools to better scale resources. Analytics, forecasting, and marketing campaigns can run at the push of a button.
For a medium business, CRM can grow with you adding features such as machine learning that automatically predicts whether a lead will close based on historical data. Automatic lead routing sends potential leads directly from a webform to your CRM, then automatically routes them to territories or sales reps based on the rules you've configured.
CRM continues to grow with you scaling sales management with at-a-glance views of company performance from a single, configurable screen. Data types can be added and tracked. Layouts can be optimized with additional tabs and reorganized sections for performance.
With all the potential to grow your business, the challenge of finding the right CRM software for your organization can feel daunting. Luckily, understanding a few key concepts of custom CRM software can help you narrow the playing field quickly.
What is Custom CRM Software?
Traditionally, custom CRM software meant you'd build the CRM software yourself, in-house, by hiring or using your own on-site developers. This is no longer the case. Advancements in CRM functionality, and the explosion of CRM vendors on the market, have led to many significant improvements and innovations in CRM.
Some CRM products allow you to start using them out-of-the-box while providing robust no-code customization opportunities when you are ready to grow. This is an important advancement. In the past, what many companies overlooked when building their own custom CRM software in-house was the performance and support that comes built-in with off-the-shelf systems.
Investing in a Custom CRM Sytem
Unless your business is a CRM software development company, does it makes sense to build a CRM from scratch? Are your sales needs so specialized that you will need to create each component of the system to fit your process? Or would it be to your advantage to use customizable CRM software and stay focused on your business?
Investing in a customizable off-the-shelf CRM system can offer many benefits over building your own in-house CRM:
An intuitive and user-friendly interface built for efficiency. At CRM companies, UX experts spend years designing the interface based on research, trial-and-error, and experience.
Dedicated teams of developers to provide regular software updates to fix bugs and improve the usability of the system.
Online resource libraries and training materials for new and future employees.
Tiered technical support focused on keeping your system running smoothly.
All features are externally owned and maintained, so you avoid the creation costs associated with starting from scratch.
Time to implementation is up to you.
What to Look for in a Custom CRM System
If you decide to invest in customizable CRM software, you will want to look for these important features:
Cloud-based CRM System. Cloud-based CRMs and mobile use has been proliferating over the past five years. A cloud-based CRM system is CRM software hosted on the cloud. It can be accessed from any web-connected device enabling users to access the same data from anywhere at the same time. Cloud-based CRMs avoid the hassle of installing software on every computer.
Platform-based CRM System. If you want to grow the CRM with your business and customize the features to meet your specific business needs, you will want to be working with a CRM platform.
If you want to customize your CRM, you will need a cloud-based CRM platform. This is where the market begins to divide, and it can help you narrow your choices. While there are many CRM vendors are on the market, few of these vendors offer a true CRM platform.
Why should you opt for custom CRM software for your business?
Building Customized CRM software no longer requires the expense and commitment of designing the product in-house.
A cloud-based CRM that runs on a robust no-code platform can help you achieve custom results without the expense and time.
While there are many CRM vendors, very few of these vendors are platforms. Many CRM vendors offer free product trials. Research who provides cloud-based, no-code CRM platforms and compare their baseline editions. Which CRM system offers the best value to grow with you into the future? Try out some of the top-rated vendors to learn what works best for you.
Get started now and try Veloxity CRM free for 30-days.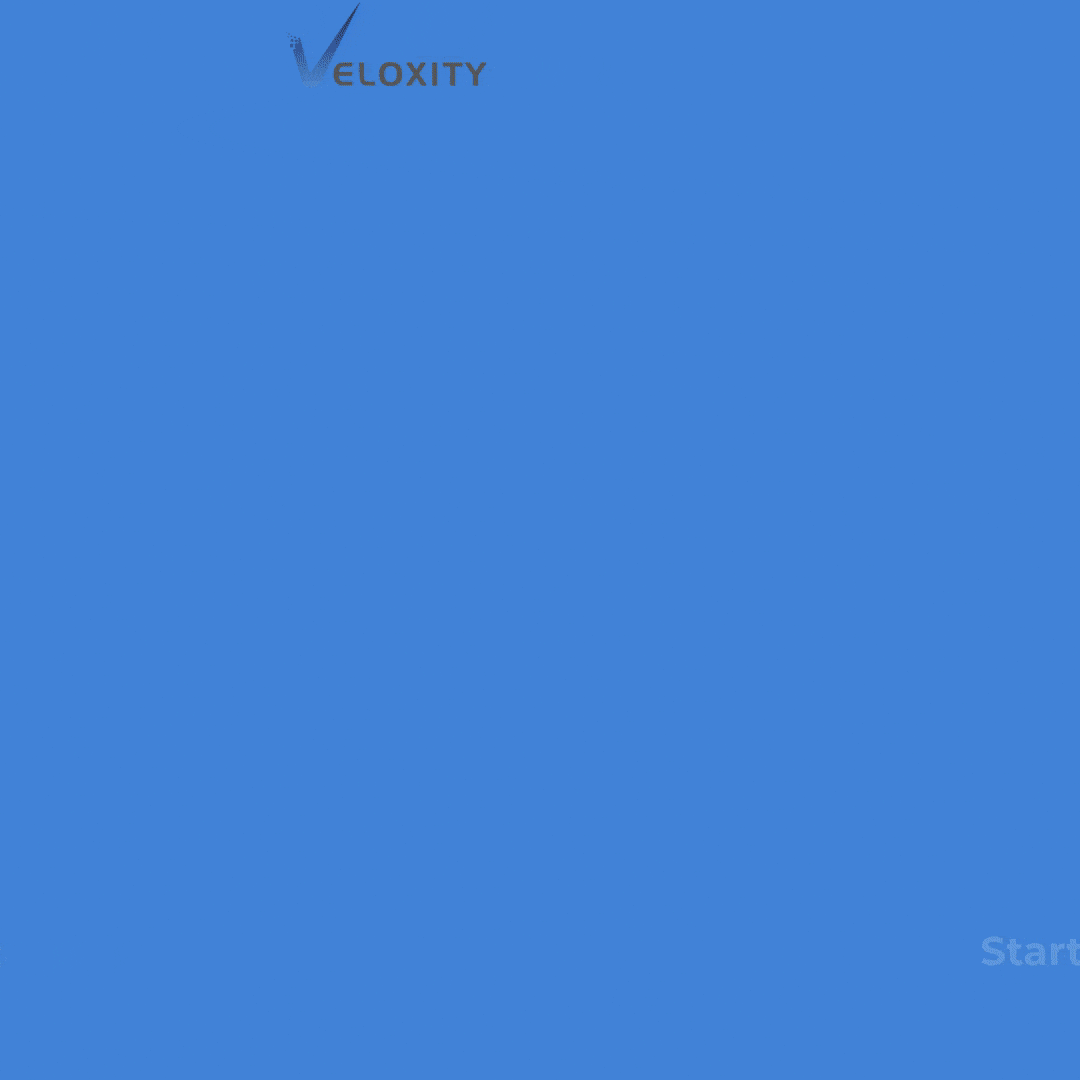 Veloxity CRM is a leading provider of Customer Relationship Management (CRM) software enabling you to manage your sales organization, products, and customer data. Veloxity CRM offers best-in-class usability with its innovative Hub, Kanban views, and more such as graphical Sales Division Management, Automated Lead Routing, and Intelligent Forecasting, all reachable through Veloxity's intuitive, responsive, web-based user interface. Veloxity is a platform that can be tailored to your particular business needs and is suitable for both B2C and B2B businesses. More information about Veloxity CRM is available at www.veloxity.com