How to Choose a CRM for Your Small Business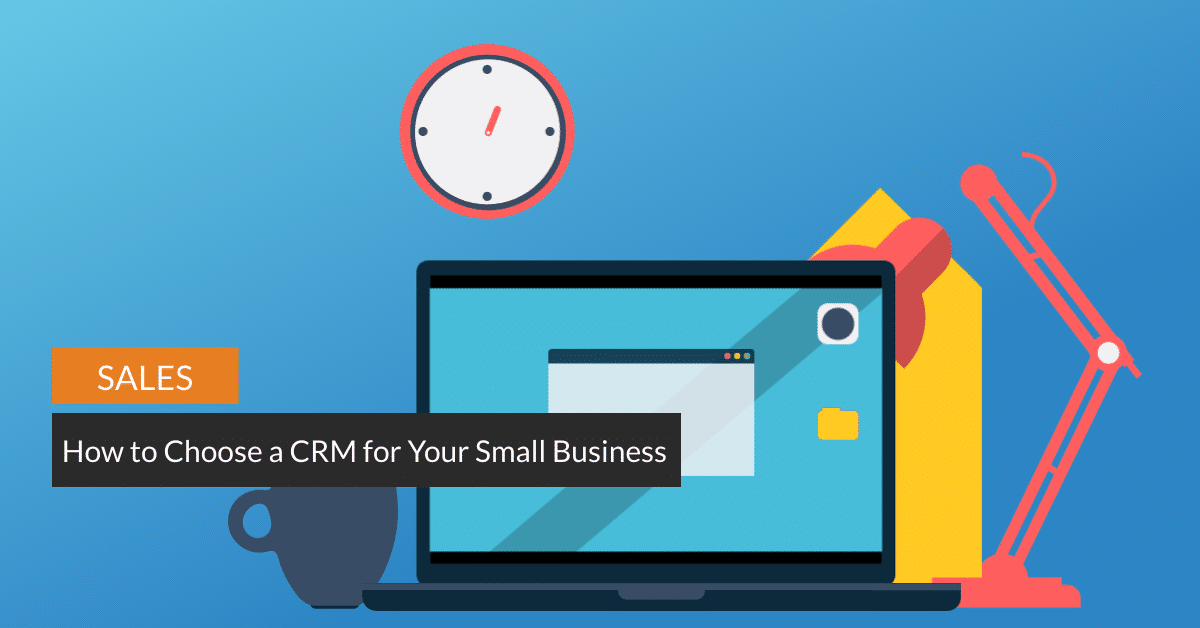 Of all the tools you need for your small business, customer relationship management (CRM) may be the most important. CRM software can help you deal with your customers, plan your marketing campaigns, and keep track of your existing customers. But it can be challenging to choose the right CRM for your business.
In this post, we'll discuss how to choose a CRM for your business, and we'll also highlight some of the best CRM features for small businesses.
What is CRM for Small Business
Customer Relationship Management (CRM) is software for managing sales relationships. CRM logs every interaction with a customer and uses this data to monitor pipelines, automate tasks, generate reports, and display real-time metrics.
Why is CRM Important
For a small business, CRM can level the playing field. CRM empowers users with efficient tools that allow small businesses to scale resources better. Analytics, forecasting, and marketing campaigns can run at the click of a button.
Use CRM for sales to track and forecast revenue as well as for marketing to manage campaigns and nurture prospects.
A CRM for small businesses is especially important as they help you get more accomplished, faster, and with fewer hands-on deck.
Best CRM Features for Small Business
Becoming familiar with what CRM can offer your business is an essential first step. To determine the best features for your small business, you'll need to be able to imagine how CRM could support your current sales process.
CRM for small business enables you to track lead activity, manage your sales pipelines, and schedule follow-up activities. Nothing falls through the cracks.
Use CRM to manage sales activities and assign leads and tasks, monitor customer status, follow up on activities, set quotas, and few forecasts at-a-glance.
Set up CRM for product management. Enter your products into your CRM and then quickly create professional quotes and then email the quotes as PDFs to your opportunities at the click of a button.
Use CRM to launch targeted marketing campaigns. Quickly setup A/B testing, drip campaigns, email blasts, and more using custom templates, all from within your CRM.
Ease of use is an important feature. Make sure the interface feels intuitive. You won't want to spend time clicking all over the system to get to the data you need. A CRM is only an effective tool if you are using it.
Find out what kinds of customer support and training materials are available. You'll want resources to get employees up to speed both now and in the future.
What to Look for in a Small Business CRM
Many new CRM vendors are popping up in the SMB CRM space. It can be challenging to tell which system is best for your small business. These features can set the top vendors apart for small businesses:
Are you looking for a cloud-based CRM application? A cloud-based system avoids the hassle of installing software on every computer. Your CRM system is accessible anywhere, anytime with a web-connected PC, tablet, laptop, or smartphone. Cloud-based CRMs and mobile use has been proliferating over the past five years.
While many CRM vendors are on the market, few of these vendors offer a true CRM platform. If you want to grow the CRM with your business and customize the features to your needs, you will want to be working with a CRM platform.
Are you a company that sells directly to other businesses (B2B)? Do you sell directly to consumers (B2C)? Or are you a business that does both? Knowing your business transaction model, whether B2B, B2C, or both, can help you pinpoint the best CRM for your needs. When planning, think about your business transactions both now and in the future. Some CRMs are equipped to handle both B2B and B2C transactions, giving you the flexibility to change models as your business grows.
Compare the value of the top vendors. Are you paying for features you don't need to get the one thing you do?
What's the Best CRM for Small Business
The best CRM for small business is the one adaptable to meet your needs now and grow with your business into the future.
You'll want the sales automation features.
The CRM should be setup to enable you to enter a new lead into the system, take the lead through a qualification process, and then decide whether this lead is a fit for your business. Leads that are a match convert to Opportunities. Leads that are not a fit at this time are removed from your active view.
When a Lead converts to an Opportunity, new records are produced in your system. Depending on your business process, an Account Record, Contact Record, and Opportunity Record are automatically created and linked.
You'll want Quick Activities.
The information from the Contact Record populates Quick Activities allowing you to schedule meetings, log phone calls, send emails at the click of a button. You don't have to search excel sheets, or worse – look for the paper you stuck in your bag over lunch – to find the information you need to communicate with your prospects.
Timeline View is helpful.
Having a 360-degree view of your customer is important. A timeline view visualizes all the communication with a contact in a chronological view.
Sales Division Management features offer a birds-eye view of your business.
Dashboards that visualize current forecasts, as well as the ability to scroll past and future forecasts, can show you trends and data on how your team is progressing to quota.
Intuitive User Interface.
A user interface that enables you to track and process your most important sales activities from a single screen can increase the efficiency and usability of the system.
Integrations that will enable email campaigns and automatic lead routing.
Look for the ability to add-on features that will scale with your business. Automatic lead routing often comes with integrations that enable you to capture lead data from a form on your website and then use this data to automatically populate lead fields within your CRM. You can also write rules that route leads to specific sales divisions/sales reps based on the criteria you define.
Using the data in your CRM to create marketing campaigns such as email blasts further capitalizes on the functionality of your system and helps you market more effectively.
Choosing the Best CRM for Small Business
When choosing the best CRM for your small business, consider how your business needs align with CRM.
Which CRM system offers the best value to grow with you into the future?
Most CRM systems now come with free trials. Try out some of the top-rated vendors to learn what works best for you.
Get started now and try Veloxity CRM free for 30-days.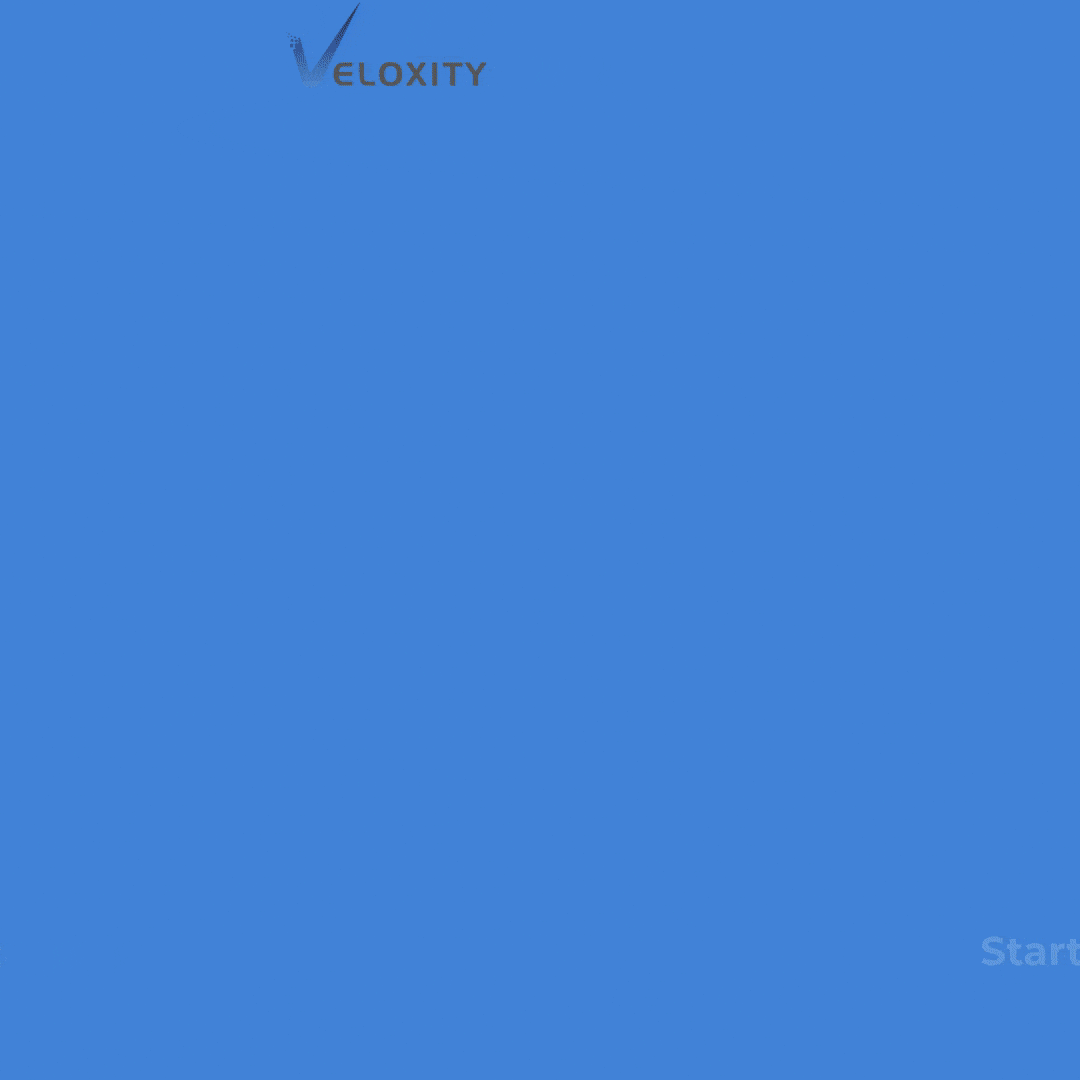 Veloxity CRM is a leading provider of Customer Relationship Management (CRM) software enabling you to manage your sales organization, products, and customer data. Veloxity CRM offers best-in-class usability with its innovative Hub, Kanban views, and more such as graphical Sales Division Management, Automated Lead Routing, and Intelligent Forecasting, all reachable through Veloxity's intuitive, responsive, web-based user interface. Veloxity is a platform that can be tailored to your particular business needs and is suitable for both B2C and B2B businesses. More information about Veloxity CRM is available at www.veloxity.com