Boost Remote Workforce Productivity with CRM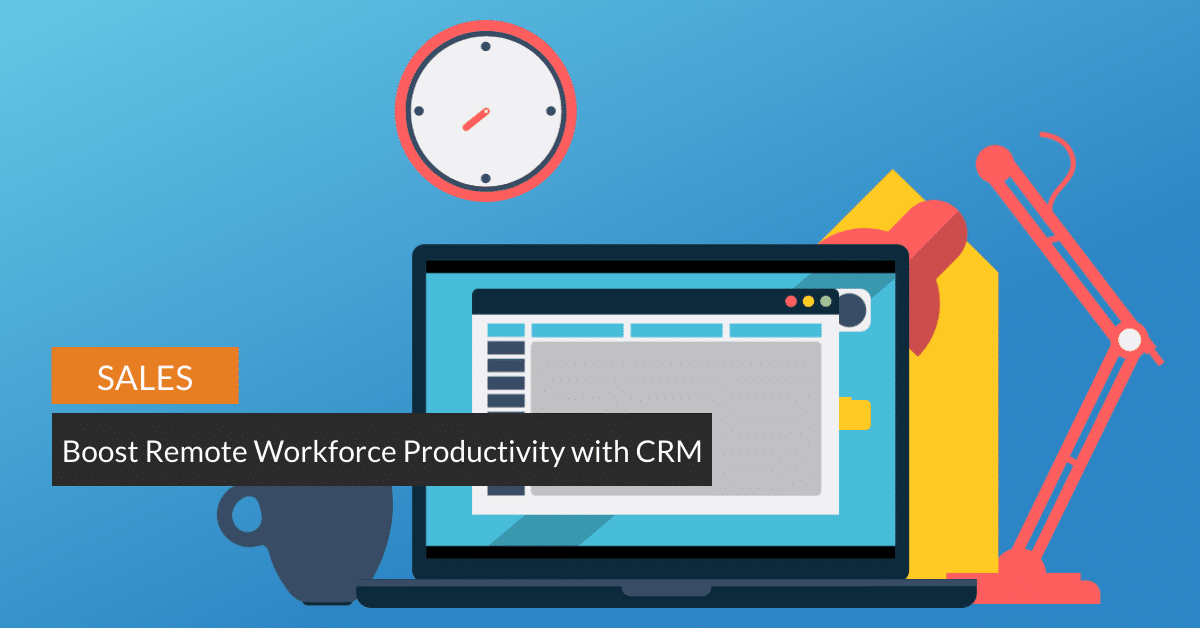 Technology's Role in a Productive Remote Work Culture
Technology and society have evolved to make remote work accessible and productive for many of us. Having the right technology in place is an integral part of our remote work process.
Prodoscore's YOY research revealed that the use of remote technologies increased significantly in 2020:
Customer Relationship Management (CRM) Activity increased 176%
Email activity increased 57%
Chat messages increased 9%
The most popular workplace tools are chat applications, CRM, and email in that order based on utilization.
One of the interesting findings was that despite the pandemic, and the shift to a remote work culture, worker productivity increased by 47%.
How CRM Systems Support Remote Workforce Productivity
While CRM is known for managing customer relationships, modern cloud-based CRM systems also enable companies to support an efficient and effective virtual workplace.
Based on over a decade of work as a researcher and remote work consultant, Laurel Farrar cites three main elements that define and enable remote work:
Virtual workplace accessibility
Asynchronous communication
Results-based tracking
This article explores CRM's role in creating effective remote work cultures by providing software that establishes virtual workplace accessibility, asynchronous communication, and results-based tracking.
Secure Data Sharing is Key to Virtual Workplace Accessibility
Employees need access to reliable and complete data to perform their jobs efficiently. Sales teams need to know when opportunities were last contacted. Reps need access to accurate contact data. Managers need to see sales pipelines and progress to quota.
Decentralized data is also vital to decision-making processes for geographically dispersed teams.
In an asynchronous environment, decision-making has to be delegated and decentralized. People can't be gathered into a room mid-day to solve a problem. Mike Walsh, CEO of Tomorrow, a global consultancy on designing companies for the 21st century, argues that this may be an advantage:
What we lose in our synchronous ability to gather everyone into one room for a meeting, we gain in a more thoughtful and structured approach to decision making and management. "Leaders struggle to delegate when they wrongly believe that only certain people in the hierarchy can make a particular decision — someone who has earned the right to do so on account of their experience or skill."
Decisions are actually based on context and data is the pathway to context.
Providing employees with the data they need to make informed decisions can create a more efficient workflow. When employees are given access to the data they need to contextual decisions and trusted with the authority to make informed decisions, time isn't wasted chasing down information and approvals.
Decentralized offices give companies the opportunity to review their organizational culture around data and create new processes.
Veloxity CRM captures your most important business data. Lead, Opportunity, Account, Contact, and Activity data are all tracked and stored in one place. Tools for sharing, analyzing, and automating data processes make data management secure and efficient.
Veloxity CRM offers different levels of permission and system access to keep data secure. Providing employees with CRM data access increases transparency and empowers people to answer their own questions and contextualize decisions.
Veloxity CRM uses cloud-based technology, which means the data you need is securely accessible anywhere, anytime. An internet-connected device and web browser are all that are required to access your sales tools.
Fully editable data tables and powerful hierarchical search features enable easy access and analysis of your data. Created by sales professionals, Veloxity CRM focuses on the frustration-free features needed to manage data.
Selecting Tools for Asynchronous Communication
With a remote workforce, people need the ability to stay up-to-date on details and jump into conversations at different times.
Selecting tools for asynchronous communication and processes is crucial.
Veloxity CRM provides the tools sales teams need for asynchronous communication.
Veloxity's interactive activity timeline tracks all the interactions your team has with an opportunity. Quickly review the timeline to understand when the opportunity was last contacted, what was discussed and any related notes.
Use the internal chat feature to send brief messages to your team or the entire organization.
Inbox syncs all your related contact emails and provides a shared email feature. Click the share button and the email will be shared with individuals who have permission to view this data.
Quick Activity offers easy scheduling and recording of activities with automatic sync to calendar, email, and webinars.
Measuring Productivity with Results-Based Tracking
Action is not the same as accomplishment. We can be very busy and unproductive at the same time. Office culture often relies on environmental cues to track productivity.
Traditionally, leaders use visual cues to measure productivity informally. Observing employees working overtime, walking past rows of employees focused on computer screens, and listening to the background hum of meetings and calls are signals that work is being done.
But what are we really observing?
In a remote work culture, we replace environmental cues with results-based tracking.
Productivity is measured by reviewing artifacts such as deliverables, reports, and company-related learning initiatives.
Veloxity CRM helps support results-based tracking for sales organizations by storing and analyzing complex, historical data.
Sales Division management enables at-a-glance views of both individual and team progress to quota. Scroll past, present, and future forecasts with a single click.
Configurable dashboards visualize your KPIs. Quickly view sales performance metrics, including total opportunity value, the total number of opportunities, and average opportunity value. View charts depicting opportunity value by stage and number of opportunities.
Run both individual and team activity reports for a closer look at the daily activities building your pipeline.
Conclusion
Veloxity CRM can help improve remote workforce productivity by providing access to a suite of powerful and innovative features that support decentralized offices:
Virtual workplace accessibility
Asynchronous communication
Results-based tracking
As more companies implement remote policies and define work as "something you do" rather than "somewhere you go," staying current with the technologies in your field is more important than ever.
Try Veloxity CRM free for 30-days and see the difference a modern sales CRM can make for your remote workforce.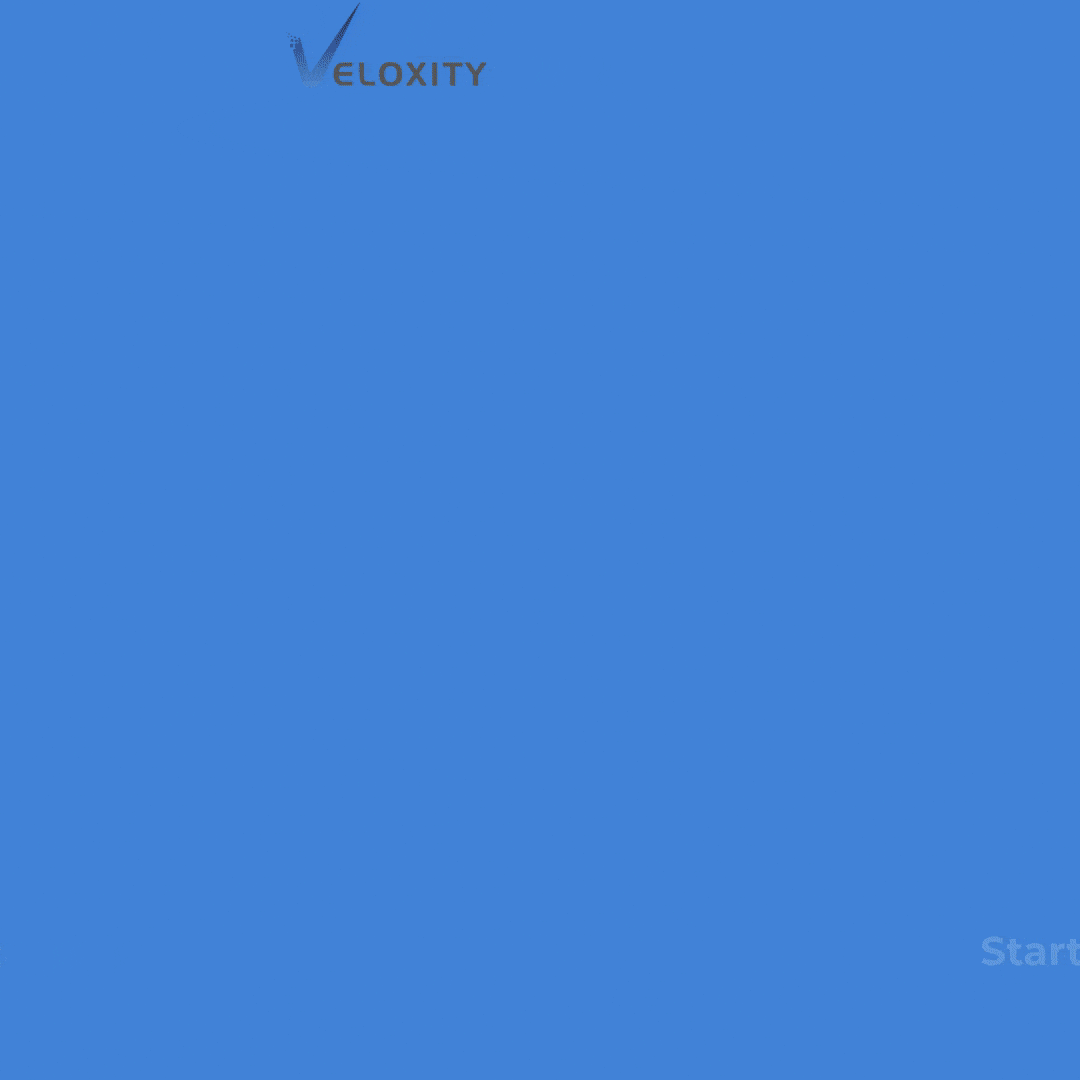 Veloxity CRM is a leading provider of Customer Relationship Management (CRM) software enabling you to manage your sales organization, products, and customer data. Veloxity CRM offers best-in-class usability with its innovative Hub, Kanban views, and more such as graphical Sales Division Management, Automated Lead Routing, and Intelligent Forecasting, all reachable through Veloxity's intuitive, responsive, web-based user interface. Veloxity is a platform that can be tailored to your particular business needs and is suitable for both B2C and B2B businesses. More information about Veloxity CRM is available at www.veloxity.com