What Types of Consultants Are There?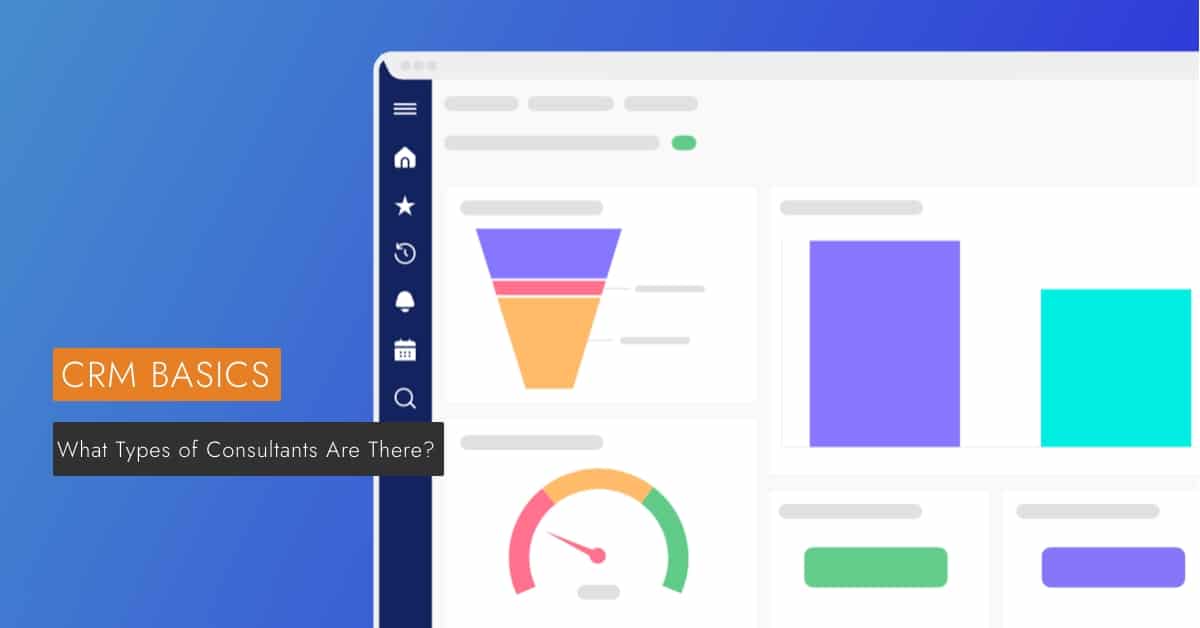 Choosing the right consultant for your organisation is crucial to the success of your project. There are many different types of consultants out there, but they all serve different roles.
From financial consultants to legal experts, there's a type of consultant that can help your company meet its goals.
Are you looking for consulting to help with your business needs? These are the most common types of consultants and what they can do for your company.
Human Resource Consultants
The role of an HR consultant is to help organizations improve anything related to their employees—from implementing workplace wellness programs to lowering attrition rates to improving the hiring process. The team's primary role is to create order and promote good organisation and performance levels.
The key duties of HR consultants within their daily routines include:
Organisational changes (mergers, downsizing, etc)
Terms of employment
Talent acquisition management
Retirement
Learning and development
An HR consultant knows that the backbone of any company is the strength of its workforce, and so it can be a highly rewarding job that helps both employees and their companies improve.
If you're interested in HR consulting, you may have a degree in human resources or experience working in an HR department.
IT Consultants
Technology consultants are labelled as digital, ICT, or IT consultants. Their duty is to make sure that organisations have the proper development and application of data and technology.
Many IT consultants help companies develop and implement various projects, system applications, process management, and system integration.
As technology and cloud computing become more complex, the IT consulting industry will grow. If you're considering a career in IT consulting, you won't struggle to find work in this field. Those who intend to work in digital and data analytics, IT forensics, and cyber security are good candidates for IT consultancy work.
Management Consultants
Management consultants are also referred to as organisational or business advisors. Their primary role is to concentrate on all issues covering business management. They utilize their business skills, knowledge, and experience to help businesses improve from the top down.
The primary sectors where management consultants can offer solutions and support in the workflow include:
Supply chain management
HR
IT
Marketing
Finance control
Creating business plans
E-business
Over 50 per cent of business advisors are known as management consultants. So, it's not surprising that they take up the biggest part of the sector.
Operations Consultants
The role of operations consultants is to facilitate a company's daily operations—not only what they do, but how each department performs its tasks. Some of their duties include:
Advisory
Finance
Practical implementation support
HR
Supply chain
Procurement
Sales, production and marketing
Outsourcing and strategic sourcing
This team forms one of the biggest segments of advisors within a business, with most of them concentrating on a range of underlying operational tasks.
Strategy Consultants
Strategy consultants cover a wide range of business aspects, such as business growth, functional strategies, PR, and government policies. Strategy consultants will typically work closely with upper management, like CFOs, CEOs and directors.
A strategy consultant has strong analytical skills and likely experience in an upper management role.
Financial Advisory Consultants
Any task or issue that falls under a company's analytical and financial capabilities can be handled by financial advisory consultants.
Since the financial department is a broad spectrum, those under this umbrella can cover anything like:
Financial risk managers
Restructuring consultants
Accounting
Wealth management
Tax consultants
A financial advisor typically has a background in accounting or business finance. In fact, before you decide to become a financial advisor, check with your local, state, and federal laws about required licensing. You may only be able to legally operate as a financial advisor after you complete a form of certification.
What Kind of Consultant Work Suits Your Skills?
All consultants should be problem solvers and have strong analytical skills. Experience in the same or similar field you want to enter will prepare you for tackling your customers' issues and boosting your credibility and reputation. Make a list of your experience and soft skills to start mapping out what kind of consulting work is right for you.