Cost-Effective Custom Pharmaceutical Software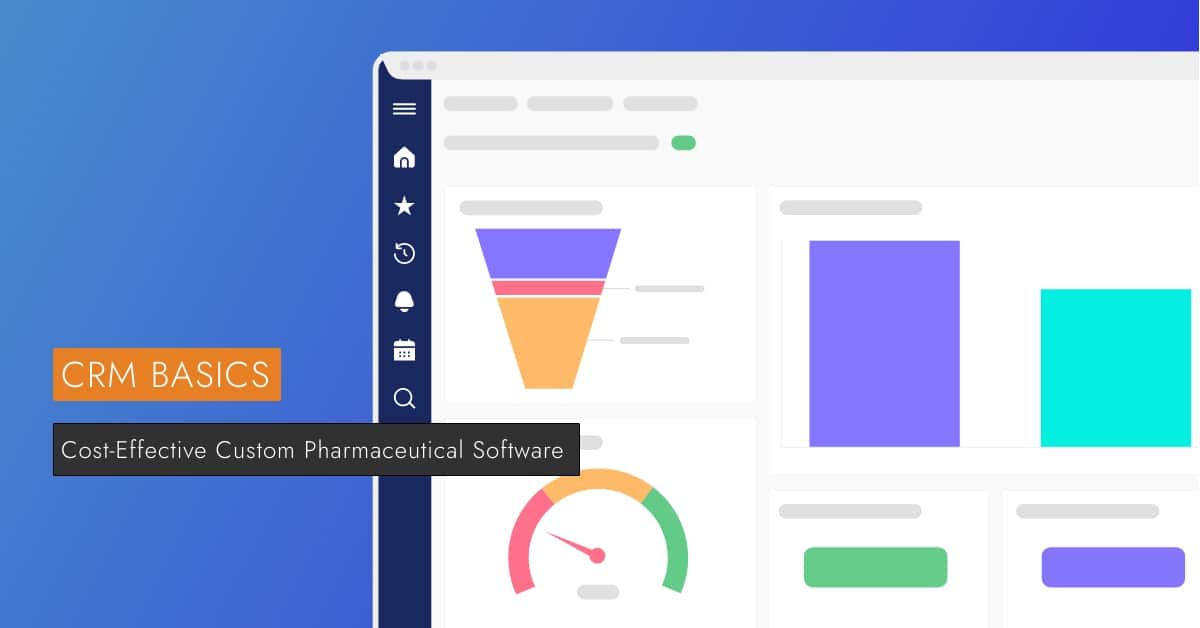 The medical and pharmaceutical industries have been through a complete overhaul since the beginning of the pandemic. Now, more than ever, it has become essential to have constant access to digital medical records and patient history using remote applications and software.
If you work for a pharmaceutical company, you may be wondering how your team can improve workplace efficiency and patient satisfaction.
That's where custom pharmaceutical software comes in. If you're thinking of hiring a developer to build a software solution for your company, keep reading to learn more.
What Is Healthcare Software Used For?
Healthcare software spans a wide range of applications and can be used in laboratories, medical clinics, hospitals, pharmacies, and pharmaceutical companies. As such, the definition of pharmaceutical software is any application that is used to improve a patient's experience. The digitization of patient data, drug history, etc. makes it easy for the healthcare network to share and access the same information and provide a consistent level of care.
Do You Need Custom Pharmaceutical Software?
It's rare, even unlikely, to find a company, agency, or enterprise that doesn't use some form of software that tracks inventory or patient data. But even if you're reluctant to invest in a custom application, your team will benefit greatly from using a more complex software system that can save you precious time and money.
There are many benefits of using a pharmaceutical software's out-of-the-box features. For example, you can start using the application as soon as you pay for your subscription and don't have to wait around for your development team to design and test each feature.
Typical Features Of Pharmacy Software
The healthcare industry has a wealth of software available to make processes more efficient, compliant, and organized.
The types of software that the healthcare and pharmaceutical industries use every day are:
Customer relationship management software (CRM)
Enterprise resource planning software (ERP)
Laboratory information management system software (LIMS)
When hiring a web development team to design cost-effective customer pharmaceutical software, consider adding the following features:
Inventory Management
Stay on top of your inventory to save money and track your batches, lots, and serial numbers. You'll want to keep track of pharmaceutical products every step of the way without needing to spend hours and hours following the trail throughout various departments.
Production Management and Quality Control
Quality control and production management are crucial for maintaining compliance and the public's trust. This is an important feature in your custom pharmaceutical software.
Multi-Location Support
Whether you operate a local pharmacy or a medical research centre, chances are, you might be running projects or operations from more than one location. If you are, consider adding multi-location support to your custom pharmaceutical software.
With multi-location support, you can keep tabs on your inventory and gain important insights using analytics and charting all from a single software.
E-Prescriptions
Some pharmaceutical software features are designed with the patient's ease of use in mind. If you have a direct relationship with patients and their prescription medications, you'll likely need an e-prescription feature that takes the guesswork out of illegible scripts and allows doctors to send refills directly to the pharmacy.
Digital Documentation
One of the main benefits of using pharmaceutical software is the efficiency and streamlining of documentation. Before various healthcare and medical software became available, compliant, and useful, essential documentation was widely stored on paper documents.
Thanks to digital documentation, information is readily available at your fingertips, which speeds up research and patient care.
Examples of Pharmaceutical & Medical Software
Veloxity CRM
Horizon ERP
Medicine ERP
RedBook
Medeil
Benefits Of Custom Software Development
Hiring an experienced team of web developers to create customer pharmaceutical software has plenty of benefits, such as:
Access to features tailored to your needs
Increased security
Improved patient care
Cost-effective expert solutions
Scaleable
Enhanced productivity
Should You Invest in Cost-Effective Custom Pharmaceutical Software?
Hiring web developers to create a customized solution that meets your business needs can be an intelligent business decision that improves operational efficiencies and increases your ROI. However, you may not necessarily need to pay for a web development team to give you the features that you need.
Veloxity CRM is a flexible software solution that can be adopted and expanded to meet your business's requirements. Getting started is easy and doesn't require prior knowledge of LIMS or custom CRM software.
Want to see how easy it is to customize our software? Get started with a free trial today!