CRM Technical Support: Which CRM Is Best?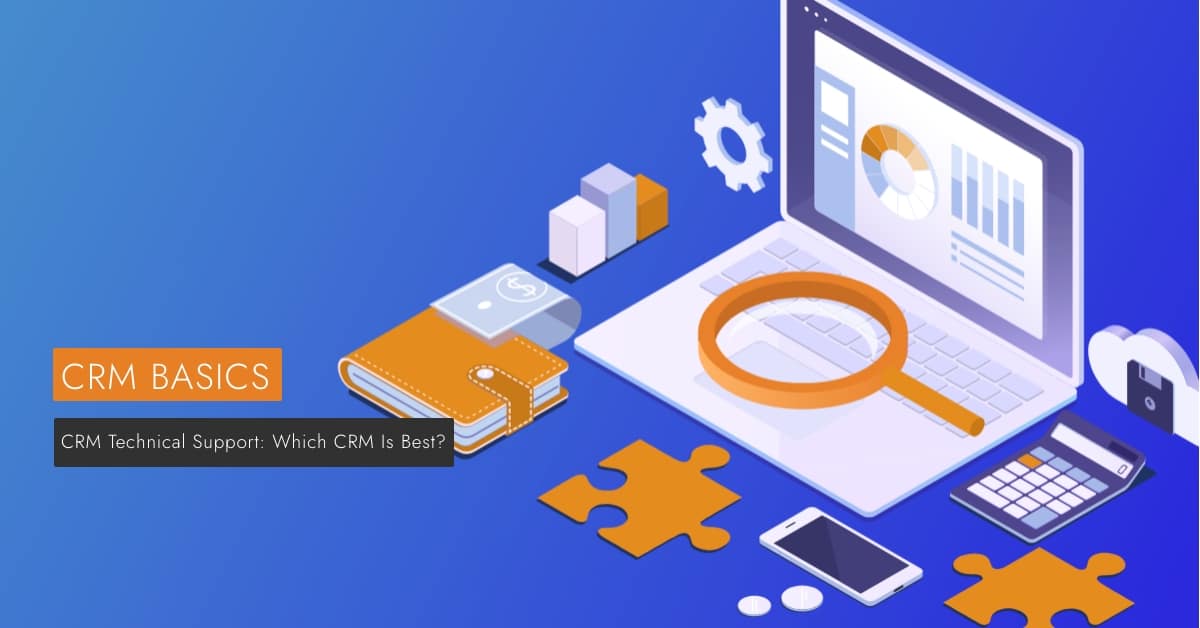 When shopping around for a CRM, many companies are looking for features that can help them improve their customer service, such as technical support tools.
Are you looking for a CRM with technical support features? In this post, we'll go over the most popular CRM products that offer this service, as well as give examples of common CRM tech support features available on the market.
Customer support can be internal (helping corporate personnel) or external (aiding customers who purchase or utilize the company's products or services).
Every customer care channel is frequently categorized as a distinct form of customer service. The most popular CRM packages with technical support are as follows:
Veloxity CRM
Veloxity CRM is an expandable and flexible platform that's designed to grow with your business. Veloxity's automation frees up your valuable time by taking care of mundane data-entry tasks. Sales and marketing teams will appreciate the simplicity of Veloxity's sales stages and lead automation engine.
Veloxity's platform includes outbound email features and allows customers to sync their Outlook and Google emails and calendars. As a sales-driven platform, Veloxity doesn't offer technical support functionality to its customers.
If Veloxity customers are ever in need of technical or billing support, they can reach Veloxity in the following ways:
Help and Learning Center

Ask the Community

Forum questions and answers

Support Center

Call us at 1 (717) 301-4455 Monday to Friday, 9 a.m. to 6 a.m.
Have questions after hours? Leave a message and we'll get back to you as soon as possible.
Agile CRM
Agile CRM was created with the needs of expanding enterprises in mind. This software is free for small organizations trying to save money, and it gives you access to 10 customers and allows you to save the data of 50,000 contacts.
Agile's help desk software has a number of features to ensure that your company can deliver excellent customer service. Ticketing, groups, prepared responses, and more options are available.
Users can get system-generated suggestions based on ticket tags, and customer service representatives can set up automated workflows to assign ticket priorities.
Creatio
Creatio's intelligent service management platform provides users with a system that centralizes all customer-related information and makes it simple to access it with partners as needed.
Case management, AI, Omnichannel, knowledge base, customer profiles, ITSM, contact centre, productivity management, chatbot, and other customer care technologies are all included in the platform.
Depending on their objectives and budget, businesses can select between two variants of the Creatio system.
Freshdesk
Freshdesk's sales funnel management and built-in email and phone capabilities are available to customers. The software has capabilities such as unrestricted user access, mobile application access, and contact storage.
As Freshworks's' customer service toolset, Freshdesk intends to make the assistance process more straightforward. Agent collision detection, prefabricated responses, parent-child ticketing, team inbox, and other features are available.
This solution's native email, chat, and phone capabilities make it a fantastic fit for any business.
HubSpot
HubSpot is an unrestricted CRM with lead fostering and sales capabilities. HubSpot allows users to save up to one million companies and contacts, which is entirely free to use.
Contact handling and insights, email monitoring and templates, Instagram and Facebook lead, reporting dashboards, Gmail, and Outlook integration are among its features.
This vendor's Support Hub provides a customer assistance interface and the ability to create common questions and client feedback. Hubspot offers interactive bots and goal-oriented analytics in addition to conventional service features.
Maximizer CRM
Maximizer is a functionality suite of tools that includes sales, marketing automation, cloud-based storage systems, contact management, and a mobile companion application.
Maximizer also provides unlimited data storage and investment account handling, which may be accessed through various marketing package add-ons. Maximizer strives to give customers four primary services following client service features:
Resolve cases faster
Improve sales force productivity
Increase customer retention
Track and improve performance
CRM Technical Support Features
Simple Integration
A good CRM enables you to integrate data from existing systems quickly and efficiently.
Rather than wasting time while manually uploading data from various sources, you should be prepared to get straight to work and start using your CRM right away.
User-Friendliness
If your staff doesn't know how to utilize it, then the CRM system is useless. When selecting a CRM solution, ensure it's simple to use, has an intuitive UI, and offers good user support. After all, the goal of having a technical support CRM is to increase efficiency, not waste time.
Adaptability
If you're thinking of purchasing a CRM, you're probably considering growing your business. As a result, any CRM you choose should be simple to adjust to your changing needs.
A robust CRM meets your company's current demands and also has the power to grow with you. It should support a wide range of modules, integrations, and functionality.
Customer Satisfaction
Maintaining relations with clients is at the core of every CRM. That's why an effective CRM should provide you and your employees with a comprehensive client profile, rather than just a convoluted address book.
Technical assistance CRM should also make responding to customer questions and providing relevant services straightforward. In this way, a CRM makes you look more professional and increases your revenue.
In Summary
Customer-facing technical support should not be the only feature you look for in a CRM. Many social CRMs offer technical support add-ons and integrations to help B2C clients improve their customer service experience and track their interactions.
If you're looking for a CRM with technical support capabilities like chatbox, AI, SMS, etc., we recommend doing your homework to find the product that meets your business' other needs.