Benefits of Lead Management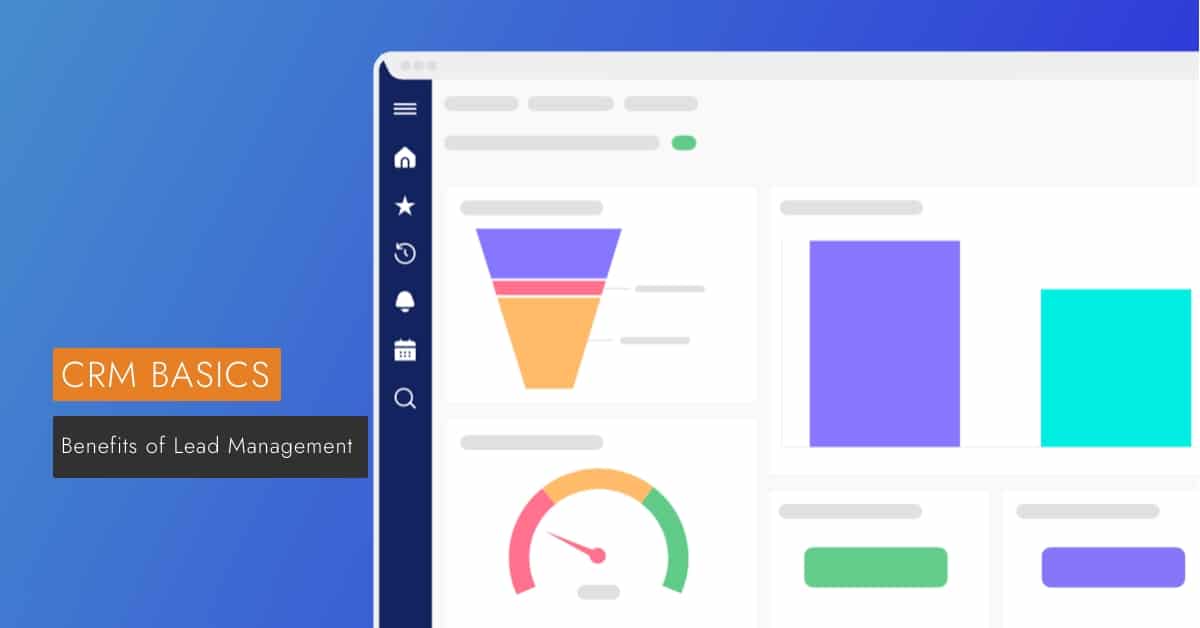 Lead management is the process of attracting leads and is used to score, qualify, and nurture leads so that they can become paying customers.
Without an effective lead management system, marketing teams wouldn't know how effective their marketing campaigns are, and sales teams would end up wasting many hours chasing potential leads that aren't ready to buy.
In this post, we'll go into more detail about the benefits of lead management and the various tools on the market that can help businesses effectively manage their leads.
Why Is Lead Management Important?
With lead management, a company can better evaluate the effectiveness of its strategies in optimizing the marketing and sales campaigns, bringing more leads, and converting them into winning deals. You get better insights into the customer lifecycle, identify customer pain points and bottlenecks that may hinder your business growth.
The lead management process includes the following steps:
Lead generation: It is the process of acquiring prospects and new leads through campaigns and advertisements.
Customer Inquiry and Identifying Capture: Transferring interested leads to the sales team and gathering and tracking data once they inquire about your products/services through responding to the promotional links you have sent.
Filtering and Qualifying Leads: Segregating the low-value prospects from high-value ones based on lead scoring.
Lead Distribution: It means routing the qualified leads to the sales and marketing reps. The hot deals with higher conversion possibilities should be handed over to the sales team.
Lead Nurturing: Convincing leads who respond to sales contact to buy by following them with automated and personalized messages and offers.
Benefits of Lead Management
Without devising and implementing a realistic and efficient lead management strategy, all your marketing and sales efforts are sure to go in vain.
Let's dive deep into the benefits of lead management:
Interact with the Right Lead
Though you have to maintain consistent communication with all leads that flow into your sales process, personalizing interactions and following up with sales-ready leads personally would help you drive more sales. Thanks to the lead management systems that maximize your sales opportunity by enabling your marketing and sales teams to identify the hottest leads and direct them to the right sales reps to nurture more efficiently.
Tailor Strategy to Each Customer
Thanks to the lead management process that helps sales teams customize their approach around the preferences and requirements of every prospective client and better define each client's position in the funnel.
You can customize your lead generation process by adding a questionnaire section so that your prospects can fill in it with the required information – the sales reps can score and rank new leads assigning points based on the collected data (frequency of site visit, purchase history, and interest, etc.). This way, your salespeople can better analyze where to invest more time to crack more deals and foster customer relationships, boosting the quality of interaction. For instance, when your salespeople have a 360-degree view of a specific client, they can tailor offers to his preference.
Helps Expand Your Market
As a start-up, you might have targeted people of distinct criteria. But have you ever thought about whether they are the only criteria to shed light on while targeting and bringing audiences towards your business? Thanks to lead generation – the first stage of lead management that helps you acquire new prospects and consolidate data about them. Thus you can better analyze market trends and engage new job roles or organizations previously not involved in your campaigns – you have more opportunities to expand your business and make it grow with fewer efforts and time.
Lead Management CRM vs. Lead Management Software
Having a lead management system in place is critical to reap the best benefit of captured prospects and win more deals. For this, you have two options – a lead management CRM or software. 
Since lead management software is a standalone program, it can only help you bring in new leads and manage them during the lead acquiring, qualification, and nurturing steps. The rest is then on the sales team who has to convert them into happy clients.
On the flip side, almost all CRM has lead management as its core functionality, and it is exactly where a CRM outshines lead management software. From lead and contact management to sales forecasting to marketing automation, a CRM system comes with a spectrum of functionalities to empower your teams to be more productive and bolster ROI.
Top Lead Management CRM Software
Veloxity CRM
Turning a lead into a loyal client is a factor of interactive communication and nourishing. Thanks to Veloxity CRM that comes with a powerful lead management system that can radically increase your chances for higher conversion.
Veloxity CRM ensures your sales team can proactively track and follow up with leads to move them down the sales funnel even faster, excelling in every step in lead conversion. It is an all-in-one solution suitable for businesses of all sizes – small, medium, and large companies.
The features include:
Supports automated and self-defined lead assignment rules
Features DRIP campaigns, advanced A/B testing, and a combination of both – connect to leads when they set off triggers sending out automated marketing emails and let the most accurate email hit the inbox of the right client on time.
Pre-built Email Template Builder with customizable templates – now you can design and personalize emails in minutes.
It comes with an interactive campaign dashboard to let users view their real-time campaign performance.
Zoho CRM
If you are searching for a quality lead management CRM with workable features for your SMB or mid-size business, Zoho can be your pick.
Though a bit pricey than Veloxity and editing and customizing its built-in email template may seem challenging, Zoho's top-notch data filtering and connectivity with a wide range of third-party apps make it worth investment.
Zoho CRM features:
Supports predefined workflow rules to auto-distribute leads among sales reps based on set criteria – department, products, and more
Zoho CRM supports seamless integration with social media platforms like Twitter, Facebook, Instagram, and LinkedIn.
Drill deep into your lead and sales data with Zoho's built-in analytics and customizable reports.
Enables users to build instant follow-up tasks during lead conversion.
Apptivo CRM
Another all-rounder lead management CRM that ticks almost all boxes essential to optimize the sales process of a small business is Apptivo. Though its built-in email client may not be a perfect choice for many, its out-of-the-box features and affordability are worth the investment for an SMB.
Features of Apptivo:
Supports Google Form integration for seamless form customization and lead data collection
Apptivo is an HTTP-based programming interface.
It integrates with a wide range of third-party apps, including Dropbox, Google Drive, Google Calendar, Zipmark, and more.
Effortless to make and track phone calls from within the CRM
Wrapping UP
Try out Veloxity – the world's most trusted future-proofed CRM with top-notch opportunity and lead management and make your business thrive like never before.